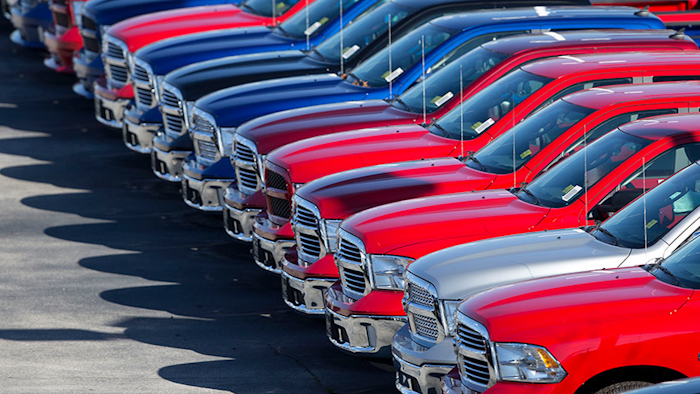 The largest domestic and overseas automakers in the U.S. market, respectively, reported lower sales last month as their top rivals showed gains in June.

General Motors' overall sales were down less than 2 percent in the U.S. compared to June 2015, in part due to a planned reduction in rental sales. Retail sales climbed slightly last month.

Sales of the Chevrolet brand remained flat while Cadillac increased; GMC and Buick each declined last month.

Detroit rivals Ford and Fiat Chrysler, meanwhile, reported sales increases of 6 percent and 7 percent, respectively.

Ford reported similar gains among its flagship brand and the Lincoln luxury brand, while FCA's Jeep posted its best June ever following a 17 percent sales increase. Its Ram and Dodge brands also increased, by both Fiat and Chrysler saw declines of some 20 percent.

Among foreign automakers, Toyota's June sales fell by 6 percent while fellow Japanese producers Honda and Nissan set June records. Honda sales increased by 3 percent, while Nissan jumped by 13 percent.

Those six companies comprised more than 75 percent of the U.S. auto market in May, according to numbers from The Wall Street Journal.

The Associated Press, citing numbers from Autodata Corp., reported that overall auto sales slowed in June but nonetheless completed a record sales total for the first six months of a calendar year.

Volkswagen sales, meanwhile, slipped by nearly 22 percent compared to June 2015. Last month wrapped up with a proposed settlement of its diesel emissions scandal with U.S. regulators and consumers.