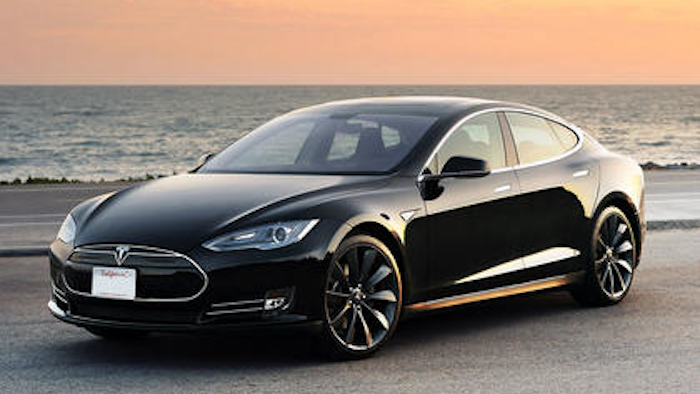 Recent testing by Consumer Reports found that Tesla's Model S luxury sedan accelerated extremely quickly — but not as fast as claimed by the electric car maker.
The Model S P85D, in what's called "insane" mode, went from zero to 60 miles per hour in 3.5 seconds.
Jake Fisher of Consumer Reports told USA Today that the rate was the "quickest we've ever tested," but that it also fell short of the 3.1 seconds advertised by Tesla.
Consumer Reports also said that it remains unconvinced, based on its testing, that Tesla's new "ludicrous" speed will hit 60 mph in 2.8 seconds.
Still, the publication said the vehicle's acceleration, braking and emergency handling mirrored those of a sports car despite the Tesla's size.
"When it says 'insane mode,' it really means it," Fisher said.
Full results of the publication's testing on its Connecticut track will be released later this week.