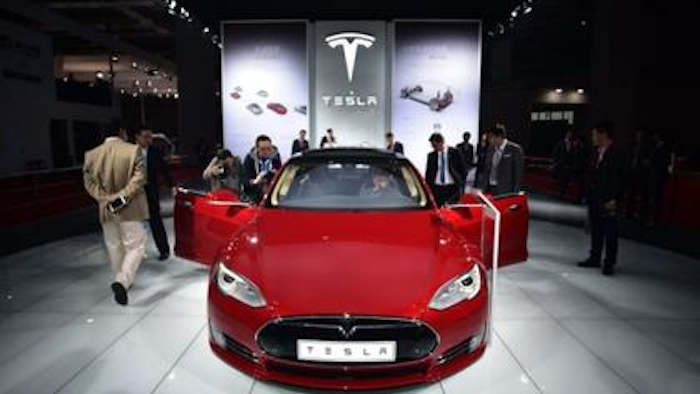 According to analysis from Reuters, Tesla Motors is losing more than $4,000 on every Model S it sells.
Ouch.
Reuters also found that Tesla burned through about $359 million in cash last quarter. CEO Elon Musk said that he's considering more ways to raise capital, including perhaps selling more stock.
But, it's important to consider that while Tesla's shares have shot up since 2013, it's still no GM — in fact, in many ways it's the toddler of the global automotive industry.
Consider the fact that Tesla is expecting to only deliver between 50,000 to 55,000 Model S and Model X cars this year, while GM sells more than 9 million vehicles per year. Another big difference is that Tesla's cars are made-to-order.  
While losing $4,000 per car sounds pretty bad out of context, Tesla's stock is still 70 percent higher than it was two years ago and the company happens to be worth more than Fiat Chrysler Automobiles NV (a much larger automaker).
So, is losing 4K a pop ideal? Not so much, but Tesla can afford to take the hit for now.