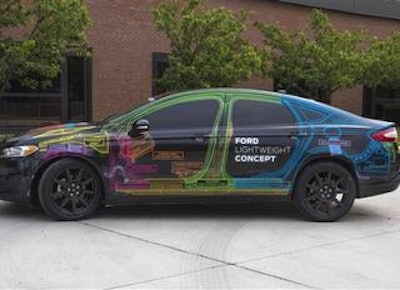 DEARBORN, Mich. (AP) -- Ford is giving car buyers a glimpse of the future.
The company unveiled a lightweight Fusion sedan in San Francisco Tuesday. The prototype is 800 pounds lighter than a regular Fusion thanks to greater use of aluminum and other materials.
The instrument panel is made of carbon fiber and nylon instead of steel, while the rear window is made of the same tough, thin plastic that's on cell phones. Because it's lighter, the car has a smaller engine.
Ford won't sell this car anytime soon, partly because lighter materials are more expensive. But the industry is actively researching lighter materials to save fuel.
Ford and supplier Magna developed the car with a $10 million grant from the U.S. Department of Energy. It will be used for durability and crash tests.