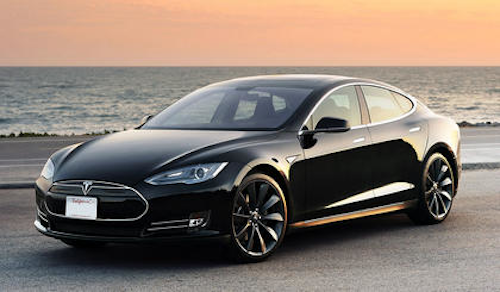 Singapore is reportedly assessing fees on electric vehicle owners for the carbon emissions needed to power their cars.
Channel NewsAsia, an English-language network in the tiny Southeast Asian nation, reported that one resident spent months trying to acquire a license for his Tesla Model S.
The fully-electric Model S produces no tailpipe emissions, but Singapore's Land Transportation Authority said that officials evaluated the car based on its electrical energy consumption — and the carbon dioxide needed to produce that electricity.
As a result, Joe Ngyuen was directed to pay an additional $15,000 since his Model S didn't qualify under the terms of the country's vehicle emissions rebate program.
"This is the first time a Tesla Model S has been tested for emissions," an LTA spokeswoman told Channel NewsAsia, although she added that a Peugeot electric car qualified for the maximum rebate in 2014.
A United Nations agency said that Singapore appears to be the only country to evaluate the carbon footprint of electric vehicles, and Tesla CEO Elon Musk said that he subsequently discussed the matter with Prime Minister Lee Hsien Loong.
Nguyen, meanwhile, called the test for electric vehicles "a pure waste of time and money."
"I am already paying for any electrical distribution CO2 surcharge when I pay my electricity bill every month," Nguyen wrote to Channel NewsAsia. "You would not charge someone CO2 emissions for owning an iPhone that they charge at home, would you?"