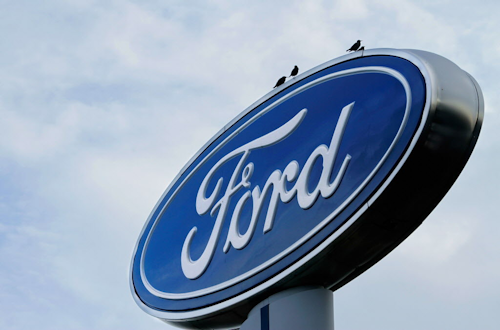 Ford on Monday announced plans to triple its investment in semi-autonomous driving features as the company continues to develop fully self-driving technology.
CEO Mark Fields was slated to unveil the company's plans during a speech to the Mobile World Congress in Barcelona.
"As we look to the future, it is clear we are on the cusp of a revolution in mobility -- from car sharing to autonomous driving to the customer experience," Fields said.
The automaker expects to introduce systems to allow cars to park themselves and self-navigate traffic jams over the next three years. Officials previously announced features to detect pedestrians and conform to local speed limits.
Other semi-autonomous developments include a hands-free lift gate, collision avoidance and adaptive front lighting systems and smart all-wheel drive capabilities.
Several of the systems will be available on the new Kuga SUV unveiled in Barcelona. Ford plans to introduce several new SUV models in coming years amid projections for continued high demand for larger vehicles.
Ford is also working on fully autonomous vehicles and plans to launch a larger fleet of self-driving Fusion Hybrid vehicles for on-road trials beginning this year.
In addition, Fields announced that the company will debut its FordPass program in Europe, which allows drivers to connect with Ford assistance personnel via a smartphone app, later this year.
The program will partner in Europe with BP and mobile parking payment company Mobile City, and will tap Germany-based Flinkster Carsharing as its ridesharing option.