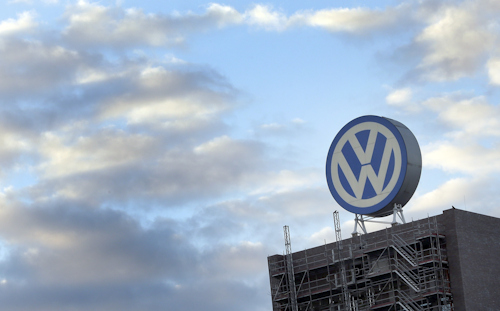 Volkswagen has been asked to produce electric vehicles in order to make up for the emissions scandal that left hundreds of thousands of vehicles producing more pollution than previously thought, German newspaper Welt am Sonntag reported on Sunday.
The Environmental Protection Agency (EPA) has reportedly requested that Volkswagen produce electric vehicles at its Chattanooga, Tenn. factory, and that it develop a network of charging stations for use in the United States.
Welt am Sonntag did not name a source in their article, which is currently only available in English through Google Translate (via Ars Technica). According to the German publication, neither the EPA nor Volkswagen have commented on the push for Volkswagen EVs. According to Reuters, Volkswagen has been in continuing talks with the agency, but the car company would not specify the details of those discussions.
"Talks with the EPA are ongoing and we are not commenting on the contents and state of the negotiations," a VW spokeswoman said, according to Reuters.
Volkswagen recalled 500,000 vehicles after it was found to have installed "defeat devices" in diesel vehicles in order to obscure some of the elements of the vehicle's emissions control system and make the cars appear to be in line with government regulations. In January the U.S. Department of Justice sued the Volkswagen group, after the EPA accused Volkswagen in September of installing the defeat devices.
Volkswagen has not yet completed the negotiations that would outline a restitution plan for United States customers affected by the scandal.