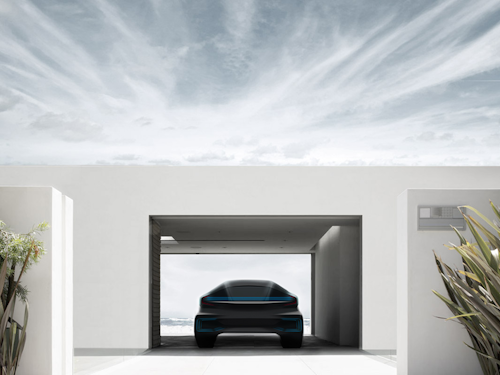 A Chinese-backed electric car company with visions of revolutionizing transportation announced plans Wednesday to build a $1 billion plant near Las Vegas. Interestingly, Nevada is also home to Tesla's much-publicized Reno-based Gigafactory.
Faraday Future plans to begin manufacturing the car in 2017 and has promised Nevada the investment there will produce 4,500 jobs. Faraday is showing a prototype at the Consumer Electronics Show in Las Vegas next month. According to The Wall Street Journal, Faraday has recruited people from BMW AG and General Motors Co. as well as Tesla. It is promising a car with a longer electric range than Tesla's.
This news comes on the heels of another high profile electric car announcement, this time from Porsche.
Porsche announced that the Mission E concept that it revealed at this year's Frankfurt Motor Show has been given the go-ahead for production and will launch within the next few years. The Mission E is said to reach 80 percent charge in 15 minutes.
Gizmag recently explored Porsche's history with electric power:
The Mission E may be the first electric car from the entity we know as Porsche, but it's not the first electric from the Porsche namesake. Long before he started Porsche in 1948, Ferdinand Porsche worked as an auto designer for other entities, including Austrian coachbuilder Ludwig Lohner. The very first car he designed was the 1898 Egger-Lohner electric vehicle, C.2 Phaeton model, nicknamed P1.
The carriage-like P1 may look like it got its horsepower from actual horses, but it had a 3-hp electric motor mounted transversely between the front and rear wheels. As the story goes, the model spent more than a century in storage before Porsche recovered it and brought it to the Porsche Museum just last year, calling it the "very first Porsche."