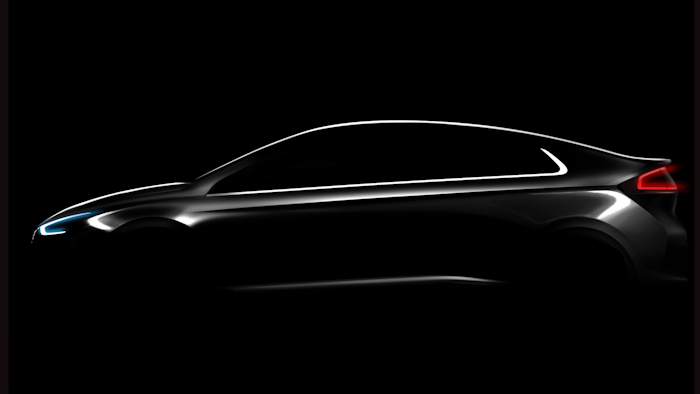 Hyundai this week unveiled details of a new hybrid car set to debut in its native South Korea next month.
Named the Ioniq, the new vehicle will offer electric, plug-in hybrid and hybrid versions in a single model for the first time.
The company said that the car will offer class-leading fuel efficiency with a responsive drive and attractive design. A darkened photo of the new car teased its appearance in the company's announcement.
The car follows Hyundai's introduction of the Tucson Fuel Cell, the first mass produced hydrogen-fueled vehicle, in 2013.
"Ioniq is the fruit of our efforts to become the leader in the global green car market," said Woong-Chul Yang, the head of the company's motor R&D center.
The Ioniq will make its world premiere in January and is scheduled to appear at auto shows in Geneva and New York in March.