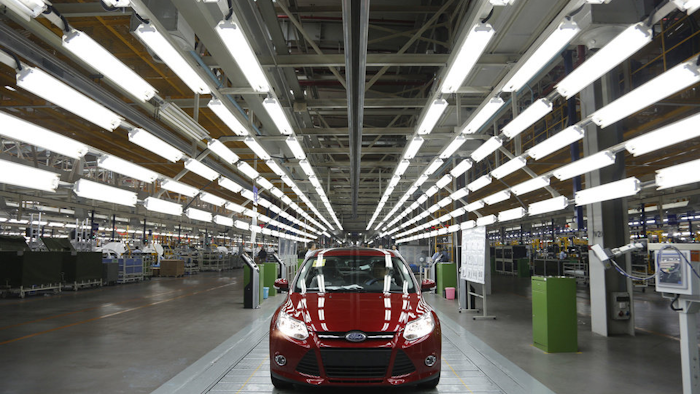 Lincoln officials are inviting residents to help test out an all-electric, driverless shuttle bus for a test program that could bring more autonomous vehicle services to the city.
The public will have a chance to reserve a 15-minute ride on the bus starting Thursday. The shuttle will be conducting trial runs at the Nebraska Innovation Campus in Lincoln until mid-July. The city is collecting feedback on riders' experience.
The bus holds 15 passengers, with 11 seats and four spots for standing, and will travel at speeds between 10 to 17 mph (16 to 27 kph).
Lincoln was loaned the self-driving shuttle from vehicle company Nayva with a $100,000 grant from Bloomberg Philanthropies. The charity organization selected Lincoln to compete with other cities for up to $5 million to implement a pilot program.
The city could potentially acquire up to six shuttles as early as next year if successful, said Mayor Chris Beutler.
The driverless shuttle service would travel a fixed route downtown. Riders could request a shuttle at kiosks or on their phones, similar to ride-sharing applications like Uber and Lyft. The shuttles would then meet riders and take them to their destination.
"This is innovative technology that will positively impact transportation by reducing future transportation costs, lessening traffic congestion and improving air quality," said Beutler.
Recent legislation signed by Gov. Pete Ricketts outlines a framework for autonomous vehicle manufacturers to test their products in Nebraska. The law will allow state officials to learn about regulations needed for driverless vehicles in order to prevent any fatalities on the road.
Ricketts said, "It puts us at the forefront of this industry."