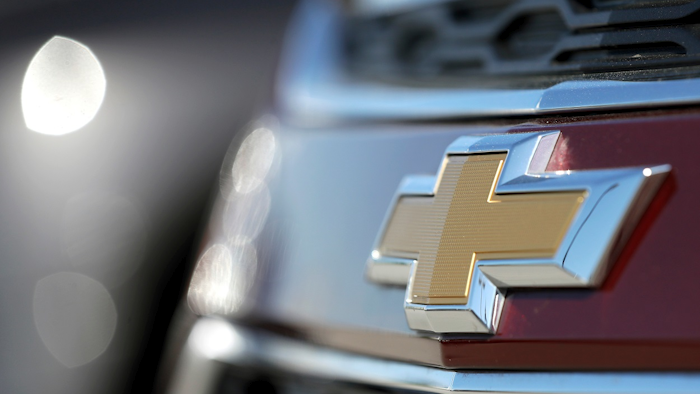 General Motors' first-quarter net income fell 60 percent, but the company handily beat Wall Street estimates as U.S. sales rose.
The Detroit automaker says it made just over $1 billion from January through March, or 77 cents per share. A year ago the company made $2.6 billion, or $1.70 per share.
But excluding one-time costs such as restructuring in South Korea, the company made $1.43 per share. Analysts polled by FactSet expected $1.24 per share.
Revenue fell 3 percent to $36.1 billion. Analysts predicted $34.5 billion.
GM says earnings and revenue fell because shipments to dealers dropped as factories were closed to retool for new full-size pickup trucks. But GM's U.S. sales from dealers to buyers rose 3.8 percent.
Shares rose more than 3 percent in Thursday premarket trading.
GM had warned that earnings would be slower in the first and fourth quarters of the year, but the company says it's still on track to reach annual pretax earnings of around $6.50 per share.
In North America the company made $2.2 billion before taxes for an 8 percent profit margin. The company's joint venture in China made a record $600 million.
GM said all of its business units were profitable for the quarter. In August of last year it sold its European operations to PSA Group of France.
In the U.S., where GM makes most of its money, the average sales price per vehicle rose 0.5 percent for the quarter to $39,512, according to Kelley Blue Book. But the company spent nearly 10 percent more on discounts than it did a year ago.