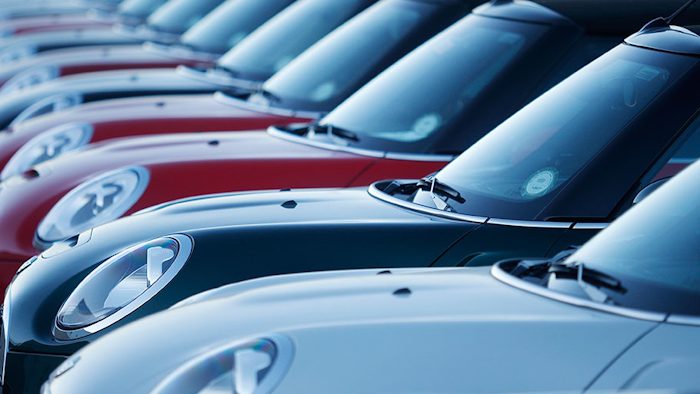 DETROIT (AP) — U.S. auto sales in January are expected to grow slightly as rebates and other deals wane after a December buying spree.
Cox Automotive and J.D. Power predicted that sales will rise around 1 percent to roughly 1.15 million vehicles.
Cox predicted that automakers would cut back on rebates and other incentives after raising them in December for year-end clearance sales. But Senior Economist Charlie Chesbrough says economic fundamentals including low unemployment, strong consumer confidence and the recent federal tax reform should keep sales strong this year.
He's forecasting full-year sales of 16.7 million, about 400,000 less than last year. He says interest rate increases and competition from millions of late-model used vehicles coming back from leases could cut into new-vehicle sales. Analysts also are predicting slower growth in SUV sales but expect sedan sales to keep falling.
Here are the numbers as automakers release January figures through the day on Thursday:
— Ford Motor Co. said its sales fell 6.6 percent to 161,143, but its average sales price hit a record $37,000 per vehicle in January. That's largely due to a 1.6 percent sales increase in higher priced F-Series pickup. Ford's car sales were down 23.3 percent. Even its SUV sales fell by 5.9 percent.
— General Motors Co.'s sales rose 1 percent to 198,548. GM's Buick and Chevrolet brands both posted gains, but its GMC and Cadillac brands saw lower sales. GM's best-seller, the Chevrolet Silverado pickup, saw a 14.5 percent jump in demand. A new Silverado will hit the market later this year, so GM is heavily discounting the outgoing truck.
— Toyota Motor Corp. posted a 16.8 percent sales increase to 167,056 vehicles. The company attributed the rise to strong demand for the RAV4, Highlander and 4Runner SUVs, which hit January sales records. Sales of the revamped Camry midsize car bucked the trend toward SUV sales by rising 21.3 percent.
— Fiat Chrysler Automobiles said January sales were down 13 percent compared with a year ago. The company sold nearly 133,000 vehicles, led by a 2 percent increase in Jeep brand sales. But other brands struggled. Chrysler fell 21 percent while Dodge was off 31 percent and Fiat sales dropped 43 percent. Even the Ram truck brand posted a 16 percent sales decline.