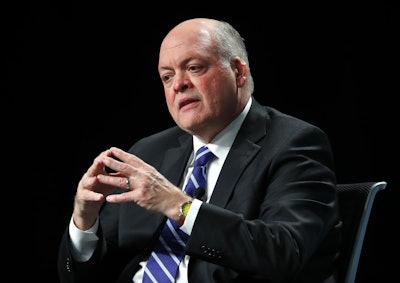 Ford's new CEO is facing his first big test as he tries to convince skeptical investors that he has a clear and compelling plan for the automaker's future.
Jim Hackett, who became Ford's CEO in May, will meet with around 100 investors in New York Tuesday afternoon.
He's expected to discuss plans for cost-cutting as well as new partnerships such as Ford's recent alliance with Indian automaker Mahindra. Ford and Mahindra plan to cooperate on mobility projects, electric cars and other areas.
Ford hired Hackett to turn around its share price, which has languished below $15 for the last two years despite strong profits.
Brian Johnson, an analyst with Barclays, says Ford lagged rivals in bringing electric vehicles to market and articulating its plans for self-driving vehicles and future mobility.