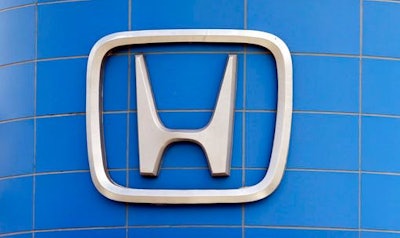 Honda said Thursday that it will have highly automated personal cars on the road by 2025.
The automaker said its system will use computers and cameras, radar and laser sensors to handle almost all driving situations except bad weather or some unusual occurrences. Then a human driver would have to take control.
The company also repeated its pledge to have highly automated freeway driving by 2020.
Honda joins a growing list of companies making promises about self-driving vehicles.
| | | |
| --- | --- | --- |
| Company | Plan | Year |
| nuTonomy, software start-up | Self-driving taxis in Singapore | 2018 |
| Waymo, unit of Google parent Alphabet | Largely self-driving vehicle; partnership with Fiat Chrysler | 2019 |
| Ford Motor Co. | Autonomous shuttle or shared vehicles, no human backup | 2021 |
| BMW/Intel/Others | Fully automated vehicles in production | 2021 |
| Volkswagen/Audi | Driverless city cars, limited use | 2021 |
| Delphi/Transdev | Autonomous taxis, shuttles with remote human backup | 2018 |
| Toyota | Highway self-driving with human backup | 2020 |
| Volvo | Fully autonomous vehicle, no human backup | 2021 |
| Honda | Autonomous personal cars, with driver as back-up | 2025 |
| General Motors | Semi-autonomous on highway, driver must be engaged | 2017 |
| Mercedes-Benz | Autonomous taxis, no human backup | Around 2020 |
| Nissan | Models with self-driving capabilities, human backup | 2020 |
| Uber | Autonomous taxis with human backup drivers | 2016 |