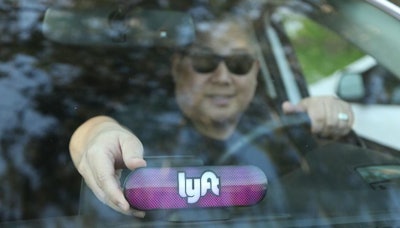 Ride-hailing company Lyft is forming a research partnership with self-driving vehicle startup nuTonomy.
The companies will research how passengers book and route a self-driving car and how they interact with it.
Boston-based nuTonomy has been testing self-driving taxis in Singapore since last summer. It's also testing self-driving cars in Boston. It plans to launch a self-driving ride-hailing service in Singapore next year.
San Francisco-based Lyft operates in 300 cities. It has also partnered with General Motors Co. to research autonomous ride-hailing.
Lyft said Tuesday that its work with each partner is unique.