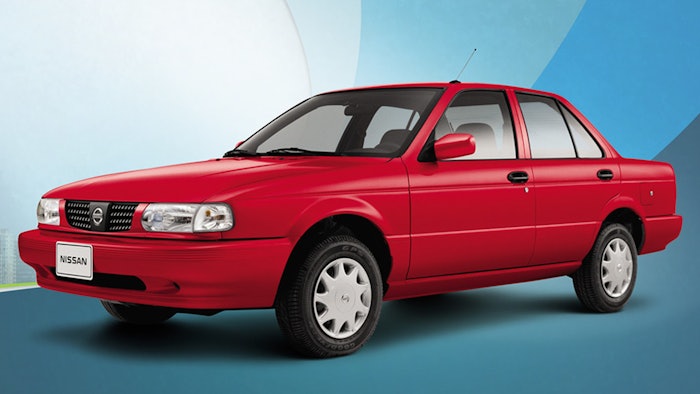 Nissan plans to end production of a long-running sedan made in Mexico amid criticism of the model's poor safety record.

Reuters reports that the Nissan Tsuru gradually supplanted the Volkswagen Beetle as Mexico's most iconic car — particularly among cab drivers — after VW shut down production of the latter vehicle in 2003. The small sedan was also sold in Peru.

Although Nissan did not go into detail about its decision, industry analysts speculated that stricter safety and emissions regulations eroded the Tsuru's economic viability.

The car, Reuters added, also became a target for critics of lax auto safety standards across Latin America.

The Tsuru was frequently sold without airbags, and the New Car Assessment Program said earlier this year that it was involved in more than 4,000 deaths in Mexico from 2007 to 2012.

The safety group this week was slated to crash a Tsuru into a Nissan Versa, a comparable American-made sedan, in order to demonstrate the distinction between the neighboring countries' auto safety regulations.

The Japanese automaker said that more than 2.4 million Tsurus were sold over its more than three decade production run.

The company will continue to offer parts and maintenance and praised the model's "accessible, economical and trustworthy mobility." Nissan plans to replace production of the Tsuru with other vehicle models at two plants in the state of Aguascalientes.