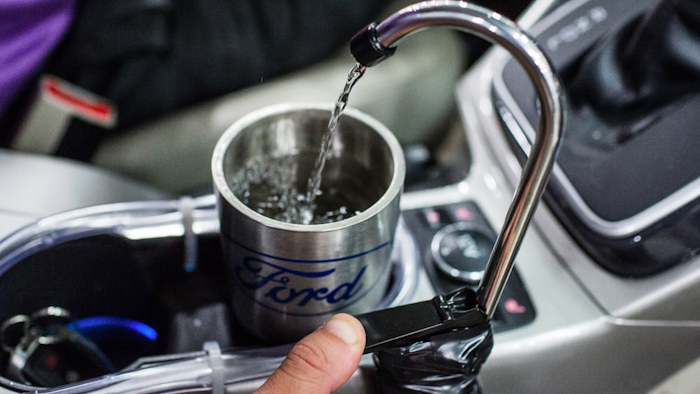 Summertime driving is often synonymous with running the air conditioner — and with the pools of condensation that form on the pavement once drivers park their vehicles. 
 
Ford, however, hopes that a prototype system could one day direct that condensation into a faucet near the center console. 
 
Ford engineers Doug Martin and John Rollinger developed a system to collect, filter and pump water directly from the air conditioning system into a cup located in a vehicle cup holder.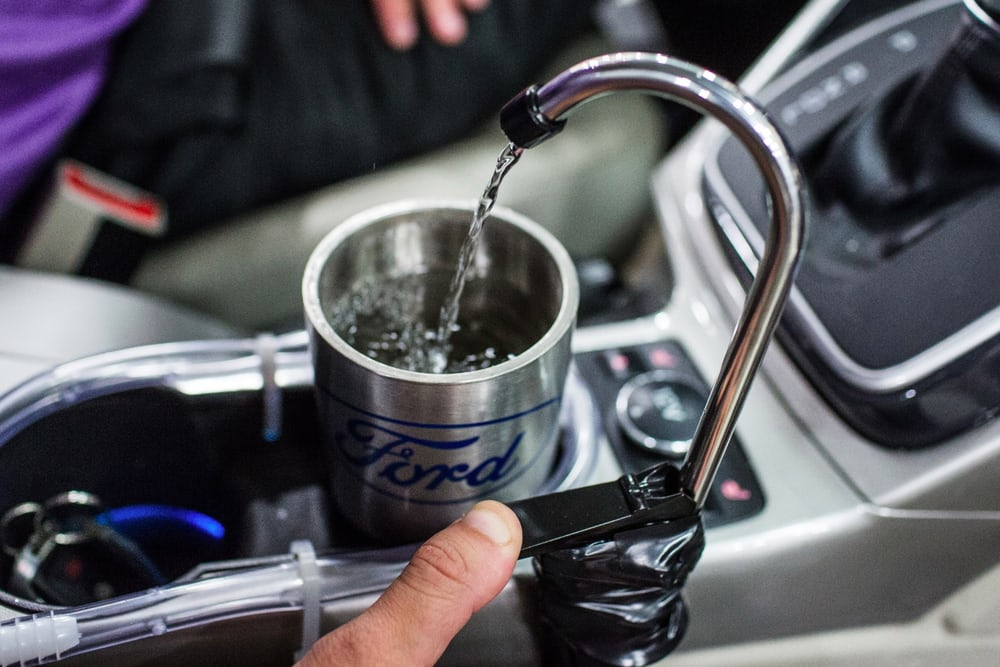 The system can generate more than 64 ounces of water, or nearly four water bottles, each hour. 
 
Although the development could help curb the use of water bottles — which can remain in landfills for hundreds of years — engineers hope that the system could be broadly applied around the world. 
 
Ford, which highlighted the system in an online newsletter this week, said that Martin was inspired by a billboard in Peru that touted converting water vapor into drinking water. 
 
"The real vision is that this idea could eventually help people who don't have easy access to water, in remote locations such as the Australian Outback, for example," Martin said.