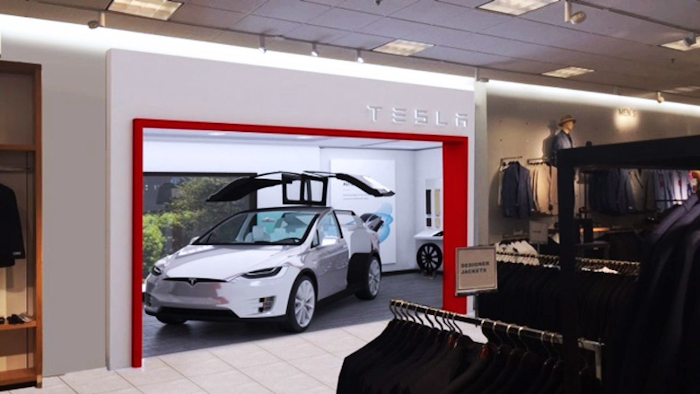 Tesla Motors is betting that the kind of consumer who's interested in a $500 T-shirt could also be tempted by one of its luxury electric vehicles.

Fast Company reports that Tesla will begin displaying one of its Model X SUVs inside the Nordstrom at Los Angeles' The Grove shopping center this weekend.

The 400-square-foot Tesla "gallery" will also feature interior panel displays and available test drives with Tesla employees. The arrangement won't allow shoppers to purchase a Tesla on-site, but the automaker said that it hopes to obtain a sales license for the location.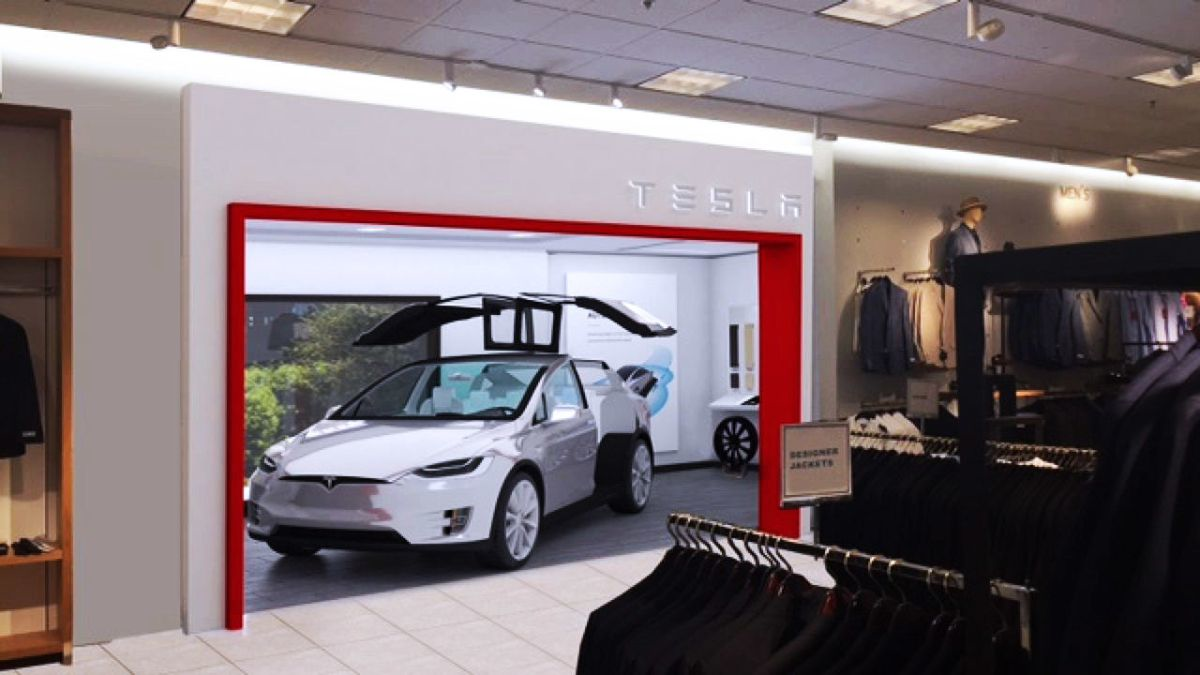 The partnership reportedly came to fruition in large part due to Ganesh Srivats, who worked for luxury clothing line Burberry prior to becoming Tesla's vice president of North American sales.

"[We're] bringing Nordstrom customers a Tesla experience, and I think for Nordstrom as well, it's like, 'How can we target Tesla's audience?'" Srivats told Fast Company.

The gallery is scheduled to remain open through the end of the year, but, if successful, the companies could agree to expand to other stores. Nordstrom operates 121 stores in the U.S. and Canada, and Tesla will likely need more brick-and-mortar locations to meet ambitious sales goals set by CEO Elon Musk.