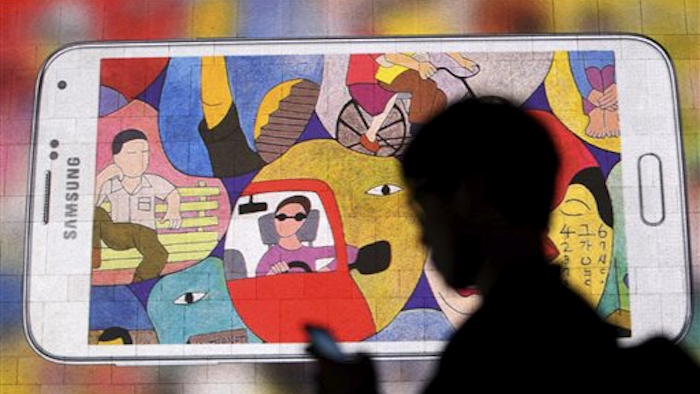 Check out some of this week's top headlines from across Manufacturing.net, from kitty litter that may have caused a radiation leak to Samsung apologizes to workers who suffered cancers linked to chemical exposure.
Porsche Sued Over Crash That Killed Paul Walker
LOS ANGELES (AP) -- The widow of the man who was driving a Porsche sports car that crashed and killed actor Paul Walker sued the automaker on Monday, claiming design flaws caused both men to die in a fiery crash in November.
The wrongful death lawsuit by Kristine M. Rodas says her husband was driving at 55 mph — not at unsafe speeds as law enforcement investigators determined — before it crashed last year. Roger W. Rodas was driving a 2005 Porsche Carrera GT capable of more than 200 mph, but his wife's lawsuit says the vehicle lacked a proper crash cage and safety features in the gas tank that would have saved both men's lives.
The lawsuit also contends that a failure in the car's suspension system forced it to careen out of control and strike three trees while driving down a street in Santa Clarita. Continue reading...
---
Samsung Apologizes To Sick Chip Workers
SEOUL, South Korea (AP) -- Samsung Electronics Co. apologized and promised compensation to chip factory workers who suffered cancers linked to chemical exposure, a rare win for families and activists seven years after the death of a 23-year-old employee from leukemia galvanized a movement to hold the company to account.
Samsung said the apology does not mean it concedes a link between the chemicals used in its chip factories and cancer and other diseases. Still, the company's statement Wednesday that it should have sought a solution sooner is an abrupt shift in Samsung's stance and a form of vindication for workers and their families.
Samsung vice chairman Kwon Oh-hyun said the company, the world's largest maker of smartphones and memory chips, will compensate workers and their families. Continue reading...
---
Kitty Litter May Have Caused Radiation Leak
CARLSBAD, N.M. (AP) -- A mysterious radiation release that has indefinitely shuttered the federal government's only permanent nuclear waste dump may have been caused by a change in the type of kitty litter that is mixed with the toxic waste.
That's one of the theories that officials are exploring as they investigate the Feb. 14 leak at the Waste Isolation Pilot Project in southeastern New Mexico that contaminated 21 workers with low levels of radiation, the Carlsbad Current-Argus reported Tuesday (http://bit.ly/1iIHsdz ).
Jim Conca, a scientist who worked at the facility from 2000 to 2010, told the newspaper he believes a change from non-organic to organic litter caused a chemical reaction inside a waste drum, releasing the radioactive isotopes. Continue reading...
---
GM Recalls Another 2.7M Vehicles
DETROIT (AP) -- General Motors recalled another 2.7 million cars Thursday, sending the company's total of recalled vehicles in the U.S. this year above 11 million and putting the auto industry on track to set a record for recalls in 2014.
GM said the cars are being recalled to fix problems with brake lights, headlamps and power brakes. GM will take a $200 million charge this quarter, mostly to cover the repairs.
Along with sizeable recalls from Toyota, Ford, Chrysler and others, GM's actions have the U.S. auto industry on pace to break the record of 30.8 million recalled vehicles set in 2004. Continue reading...
---
P&G Pulls Detergent Over Neo-Nazi Code
BERLIN (AP) -- Procter & Gamble has apologized for "any false connotations" after stirring anger in Germany for unintentionally placing a neo-Nazi code on promotional packages for its Ariel laundry detergent.
Outraged shoppers had posted pictures online of Ariel powder boxes featuring a white soccer jersey with a large number "88." The number is sensitive because far-right extremists in Germany often use it as a code to skirt a ban on the use of Nazi slogans in public: since "H'' is the eighth letter of the alphabet, "88" represents the phrase "Heil Hitler." Similarly, "18" is used to stand for "A.H." or Adolf Hitler.
Procter & Gamble acknowledged Friday that the number was "unintentionally ambiguous." Continue reading...
---
Missouri Mulls Tesla Sales Ban
ST. LOUIS (AP) -- Electric car maker Tesla Motors is decrying a last-minute legislative move to prohibit direct car sales to Missouri consumers in a battle playing out in several states between the California company and traditional car dealers.
Missouri lawmakers added new wording to a pending bill last week that would bar auto manufacturers from circumventing car dealerships and selling directly to buyers, the St. Louis Post-Dispatch (http://bit.ly/RyqjNs ) reported. The measure passed the Missouri Senate without debate.
In a statement on its website entitled "Trouble in Missouri," Tesla called the move a "sneak attack" orchestrated by the Missouri Auto Dealers Association as the Legislature prepares to adjourn the end of this week. Continue reading...
Every Friday, we will be rounding up the most popular news items of the week based on site traffic. Feel free to share your thoughts, questions or concerns by sending an email to amy.lawrence@advantagemedia.com.