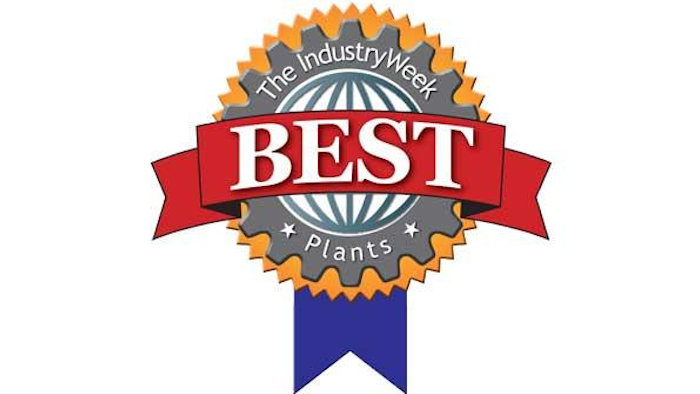 Freudenberg-NOK Sealing Technologies' Fluid Power Automotive Lead Center in Findlay, Ohio has been selected as a finalist in the 2014 IndustryWeek Best Plants competition. The competition annually recognizes the best manufacturing facilities in North America.
Freudenberg-NOK's Findlay plant is a lean benchmark among the company's 23 facilities operating in the Americas. The plant maintains nearly perfect statistics in the areas of quality, delivery and customer retention. It has also recorded a high rate of return on invested capital and growing profitability over the past three years through vigorous applications of continuous improvement and lean programs.
Equally important, Findlay has become the company's lead facility in the successful adoption of a new breakthrough manufacturing approach, Single Cavity Net Shape Molding. The single cavity approach uses compact, custom-engineered one cavity injection and compression molding machines rather than multi-cavity machines to produce crucial thermoplastic parts. The process improves part quality and reduces scrap and waste.
"This recognition is a tremendous testament to the skills of our people and the success of our processes in Findlay," said Roy Schroeder, Lead Center manager, Fluid Power, Findlay. "We are pursuing innovative manufacturing approaches, such as single cavity net shape molding, which not only improve product quality and customer satisfaction, but also provide a safer, more comfortable working environment for our employees. We are proud of these achievements and this recognition."
IndustryWeek annually selects the best manufacturing facilities in North America on the basis of management practices and plant performance in areas including quality, supplier and customer relations, employee involvement and productivity, cost containment, manufacturing flexibility, inventory management, environmental management, and market response. Winners are selected from the finalist list by a panel of judges that include manufacturing industry experts.
As Freudenberg-NOK's Lead Center in automotive Fluid Power applications, Findlay produces approximately 700 high performance plastic parts for customers including vehicle manufacturers and major OEM tier one and two suppliers. The plant's products are used in the automotive OEM, automotive supplier and independent aftermarket segments in transmission, engine, suspension, steering, and fuel and climate systems.
IndustryWeek will announce the final winners of its 2014 competition later this year.