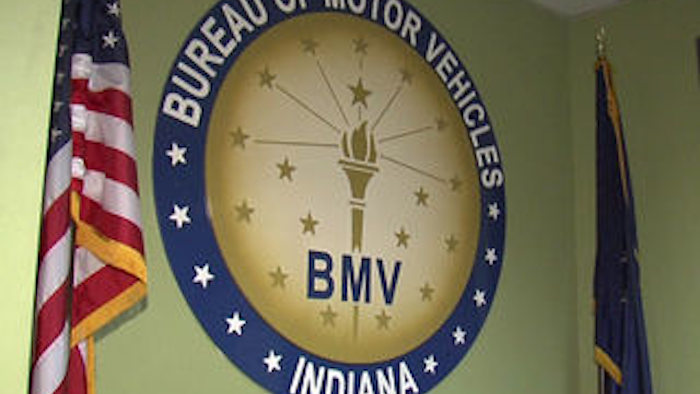 Indiana prisoners will get out of the license plate-making business under a state plan to outsource the production and distribution of plates and vehicle registrations.
WISH-TV reported Monday that the BMV has entered into a $72 million contract with Intellectual Technology Inc. The company and will receive yearly payments from the Indiana BMV until the end of 2019. The contract is expected to save the BMV nearly $14.4 million over five years.
Inmates at the state prison in Michigan City have made the plates as a subcontractor for 3M for years. That will change in May under the agreement with Intellectual Technology, BMV spokesman Josh Gillespie told The Journal Gazette.
The California-based company, which has a logistics and operations office in Fort Wayne, has handled vehicle registration services since 2009 and holds contracts with 13 other states.
The company also will deploy up to 33 self-service terminals around the state. Some will be available 24 hours a day, while others will operate only during branch hours, Gillespie said.
House Democrats questioned the deal, saying it could create safety issues at the prison.
"The license plate program existed to manage the prison population. It's a matter of safety," Rep. Scott Pelath, D-Michigan City, said. "Offenders have to stay busy and the busier the stay the safer the environment for the corrections officers."
There are currently 132 license branches in the state.