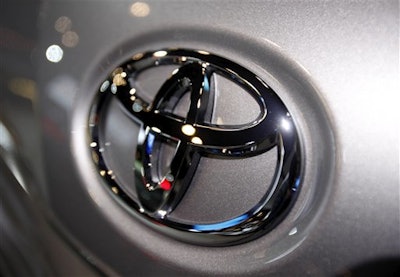 NEW YORK (Kyodo) -- Toyota Motor Corp. said Thursday it is investing a total of $200 million on three U.S. engine plants to boost production capacity.
Of the total, $150 million will be spent to increase its production capacity to around 750,000 units per year by July 2015 from the current 506,000 units at a factory in Alabama, the automaker said.
Toyota is aiming to produce more of the V6 engine used for sports utility vehicles. The engine is currently manufactured in southern Japan as well, but production will be transferred to the United States once capacity increases there.