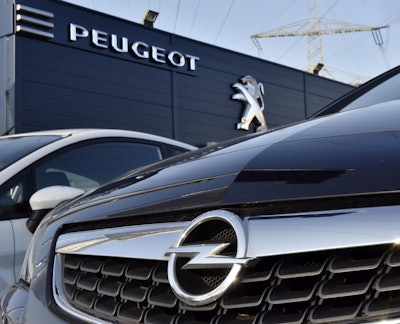 FRANKFURT, Germany — Employee representatives and union leaders at General Motor's Opel subsidiary say they're ready for "constructive talks" with France's PSA Group about a possible takeover — but will push to keep current jobs and factories.
Opel's works council and the IG Metall union said they need to be included in talks "in a transparent and fair process."
They said "our objective must be to seize the existing opportunities to safeguard employment and sites to create a successful Opel/Vauxhall."
PSA Group, which makes Peugeot and Citroen cars, and GM say they are in talks about expanding existing cooperation, with one outcome an acquisition of Opel and British brand Vauxhall by PSA. They say it is possible no deal will result. Opel is headquartered in Ruesselsheim and has 19,000 employees in Germany.