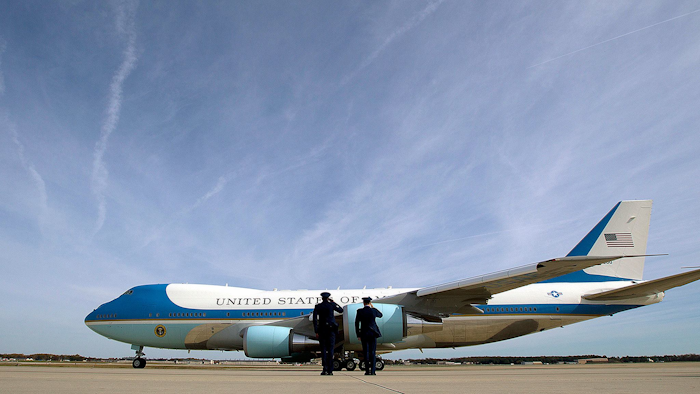 A report from CNBC says that Boeing is moving closer to a deal for two Air Force One planes after President Donald Trump's criticism of the price tag.
Boeing confirmed that Trump met with company CEO Dennis Muilenburg for "a productive meeting" but did not have further detail about the possible deal for two 747 airliners. Trump criticized the cost of the project, which he cited as a "ridiculous" $4 billion order, and requested that it be cancelled in a Dec. 2016 tweet.
The contract was initially issued in January 2016 for $25.7 million. Boeing also currently performs engineering services for Air Force One and other high-profile military planes used by members of the government. The cost of upkeep over the life of a plane like this does add up: the current Air Force One is set to receive five refrigerator/freezers for $24 million including design, manufacturing, and installation.
Defense One also cites sources that say the president and Muilenburg are close to a deal.
"I think it's ridiculous, I think Boeing is doing a little bit of a number. We want Boeing to make a lot of money, but not that much money," Trump said.
Technically, any plane carrying the President can be designated Air Force One.