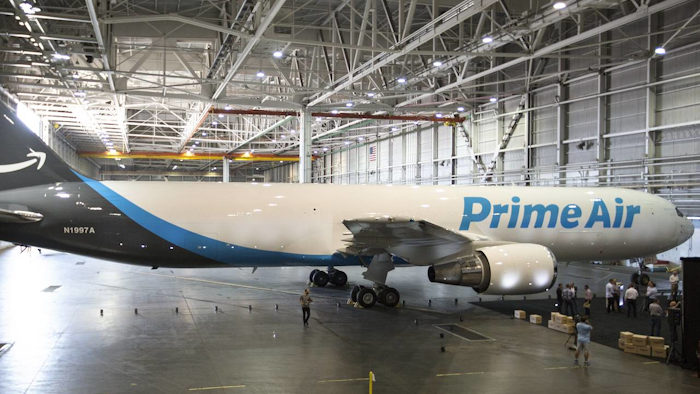 Amazon.com plans to showcase the first cargo plane to feature the company's brand as part of an air show in its native Seattle on Friday.

The plane, a Boeing 767-300, includes the words "Prime Air" emblazoned on the side and part of e-commerce giant's logo on the tail.

Amazon originally suggested that its Prime Air program would utilize drones to quickly move products from its warehouses to the homes of subscribers.
Earlier this year, however, reports surfaced that the company would lease additional 20 jets from Atlas Air Worldwide to support Prime, which promises delivery in as little as a few hours to members that pay $99 per year.

Atlas Air will operate the 767, named Amazon One, which will join 11 cargo planes already dedicated to Amazon shipments.

Amazon leased 40 cargo planes in total; the remaining airplanes, the company said, would be "rolling out over time."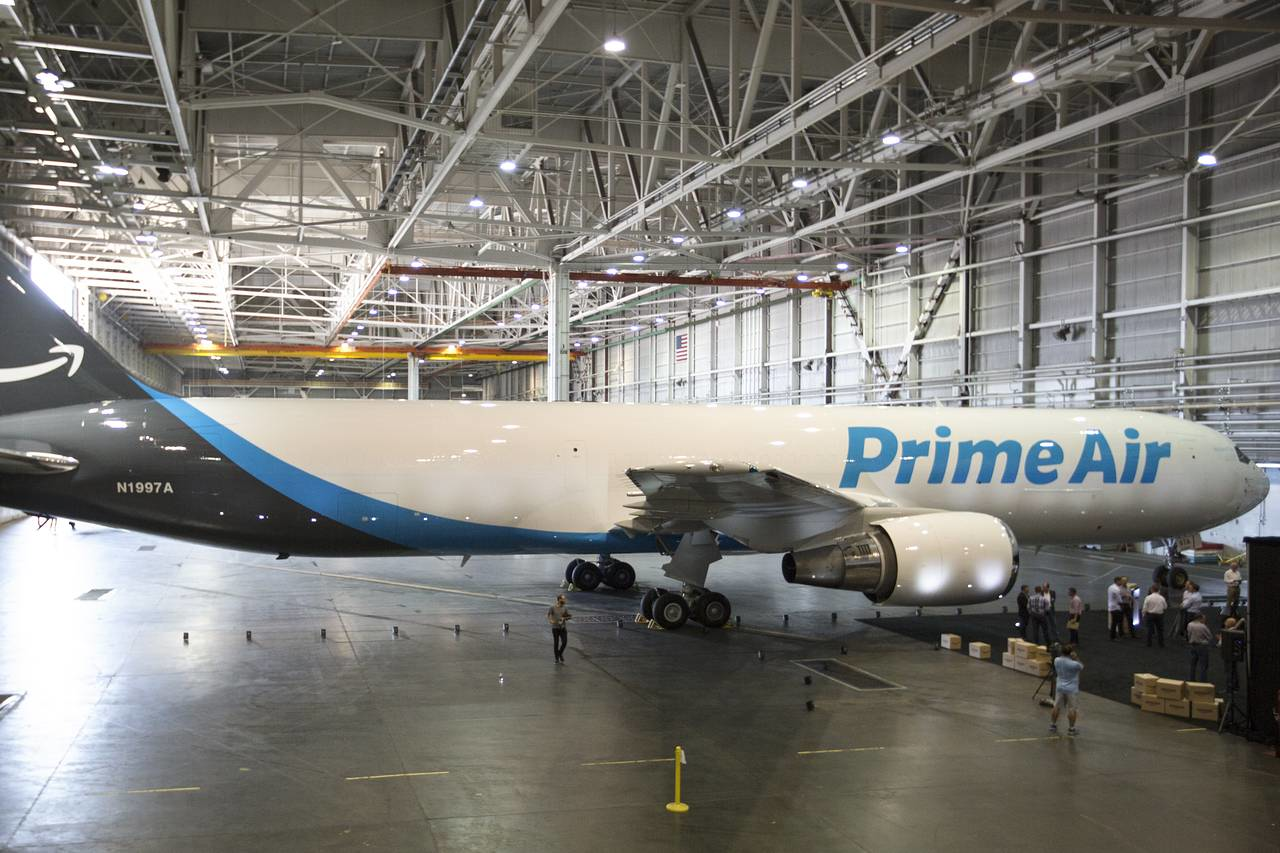 "Creating an air transportation network is expanding our capacity to ensure great delivery speeds for our Prime members for years to come," Dave Clark, Amazon's senior vice president of worldwide operations, said in a statement.

Amazon's nascent air cargo operations operate from an airport in Wilmington, Ohio, that was formerly home to a DHL facility.

The company also took over a French parcel company and purchased thousands of truck trailers for its U.S. shipping network last year.