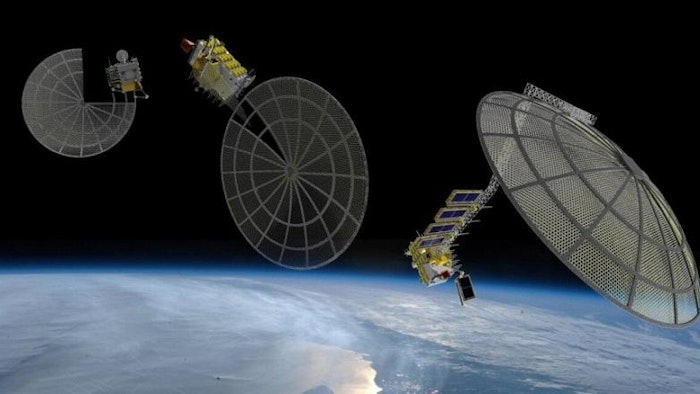 The International Space Station might sprout a robotic arm and begin making its own equipment.
After completing several successful NASA projects, Silicon Valley startup Made in Space entered into a deal with Northrop Grumman and Oceaneering Space Systems for a large 3D printer mounted on a robot arm. This will enable a printer to stretch outside a pod attached to the exterior of the International Space Station, where it can build parts of spacecraft in the vacuum. The project is formally called the Versatile In-Space Robotic Precision Manufacturing Assembly System, more often known as Archinaut, and it could revolutionize the way space systems are built.
Made in Space was awarded a two-year, $20 million contract from NASA in November, which requires an on-orbit demonstration in 2018. If that test is successful, they'll look into adding two more arms to create an Archinaut platform that can both build and disassemble large structures.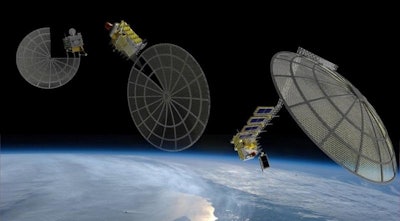 The objects most likely to be made in space include communications satellite reflectors and other large structures. Printing them on the International Space Station would enable NASA to save the money that would have been spent launching them. As it turns out, escape velocity is a pretty big supply chain problem.
Raw materials still need to be brought from Earth and fed into the printers, but the rest of the process could be entirely automated, handled by one or more robotic arms that build free-floating systems or assets for the space station. The robotic arm in the Archinaut project will be built by Oceaneering Space Systems, while Northrop Grumman will handle the systems engineering, software, control electronics, testing, and integration with the space station. Made in Space will provide the printer.
The startup has big plans for 3D printing in space. They've already worked with NASA to launch the first 3D printer in space, which has been on the International Space Station since 2014. They also provided the Additive Manufacturing Facility, a large printer, which was launched to the space station on March 22.