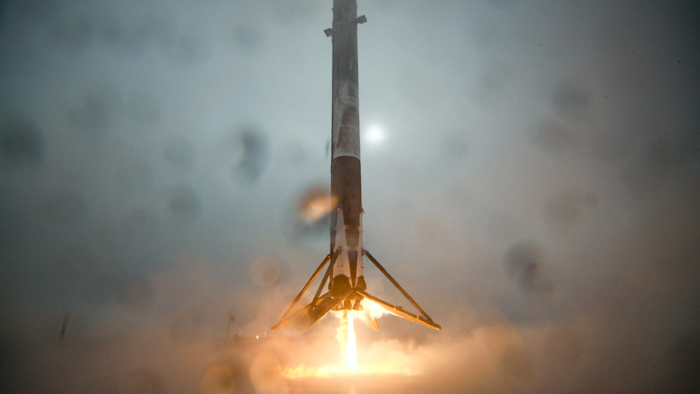 On Sunday, SpaceX — the first company to successfully land an orbital-class rocket on solid ground — planned to land its Falcon 9 rocket on a drone barge.
The mission was scheduled to launch at the Vandenberg Air Force Base near Los Angeles and land on a barge floating about 200 miles west of San Diego.
As the Falcon 9 rocket made its return to Earth — after successfully launching a Jason-3 satellite toward orbit — it appeared to be on track for a perfect landing.
During touchdown, however, a landing leg failed, causing the rocket to topple over and explode on impact.
Despite the explosion, SpaceX is still calling the mission a success. The Jason-3 satellite, to be used by the National Oceanic and Atmospheric Administration and European weather companies, made it safely into orbit and has begun transmitting data.
As for the landing itself, the rocket managed to land within 1.3 meters of the center of its 300-by-170-foot landing area. Addressing the failed leg, "root cause may have been ice buildup due to condensation from heavy fog at liftoff," Musk said on Instagram.
Prior to Sunday's launch, SpaceX has made two other unsuccessful attempts to land a rocket at sea.
Do you think SpaceX should continue its costly efforts to land at sea? Are reusable rockets what the company should be focusing on? Comment below or tweet @MNetKatie.