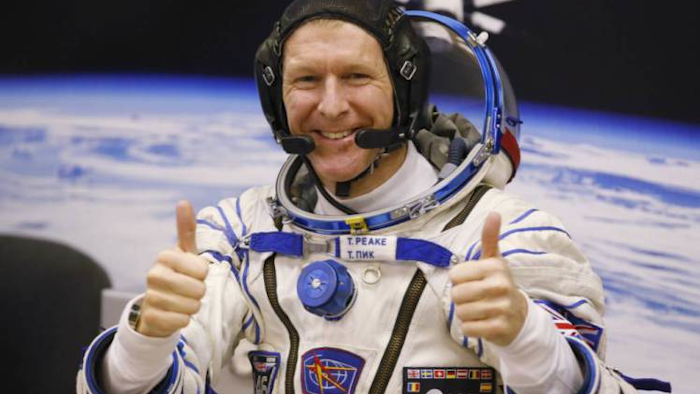 Astronaut Tim Peake made history today when he became the first Briton to walk in space.
The purpose of the mission was to venture outside of the International Space Station to repair a broken voltage regulator that failed two months ago. The breakdown slashed the ISS's power by one-eighth, hence the importance of fixing the power grid before additional damage could occur.
In honor of the historic occasion, a hodepodge of famous Brits tweeted messages of support to Peake, including Prime Minister David Cameron and Paul McCartney. 
According to the Associated Press, fellow astronaut Scott Kelly shouted, "Hey Tim, it's really cool seeing that Union Jack go outside. It's explored all over the world. Now, it's explored space."
Peake replied, "It's great to be wearing it, a huge privilege, a proud moment." 
Although Peake and NASA astronaut Timothy Kopra completed their primary mission goal of returning the ISS to full power, NASA said in a release that the mission was cut short of its allotted six-hour timeframe.
Around the four-hour mark, Kopra reported that a small water bubble had appeared (which later became a film of water) in his space helmet.
Cognizant of a near-drowning that occurred under similar conditions nearly three years ago, NASA ended the spacewalk early as a precaution.
NASA stressed that the situation wasn't an emergency at any point and that both Peake and Kopra safely made it back inside the ISS.