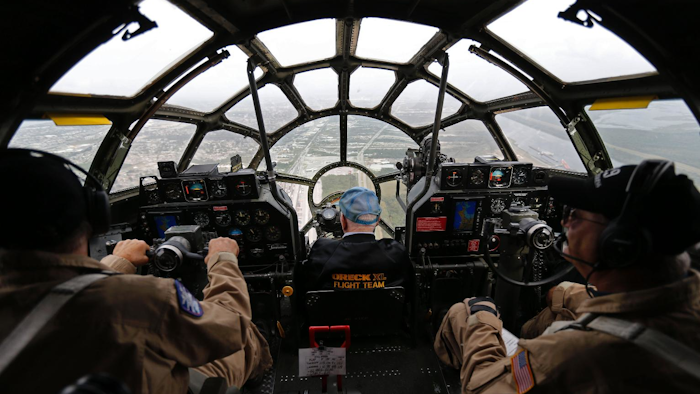 Over the weekend, veterans in New Orleans were reunited with World War II-era aircraft at the WWII AirPower Expo 2015.
The annual airshow — organized by the National WWII Museum and Commemorative Air Force — featured flights and cockpit tours of planes like the P-63 Kingcobra and the B-25J Mitchell.
\
In an interview with the Associated Press, 92-year-old Victor Hancock described his latest flight saying, "I deliberately closed my eyes and envisioned I was in Corsica taking off in formation." More than 70 years ago, Hancock flew a B-25 bomber over Italy and Austria 22 times.
The CAF's fleet of historic war planes — known as "The Ghost Squadron" — includes some of the last remaining flight-capable crafts from the era. Among those is the B-29 Superfortress and the SB2C Helldiver.
Find more information about the airshow and flying CAF museum here.
Would you want to get behind the controls of one of these WWII aircraft? Comment below or tweet me @MNetKatie.