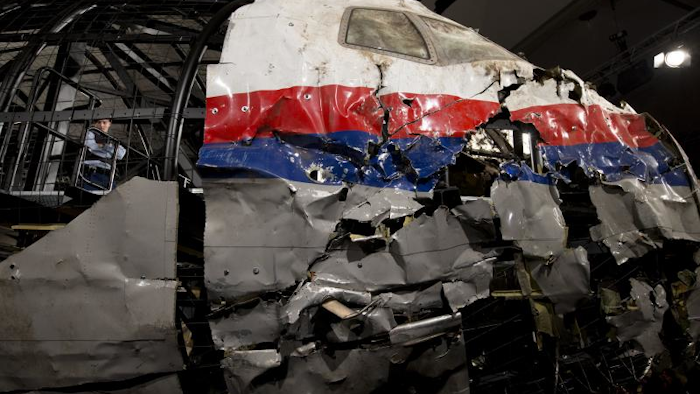 A Dutch panel's investigation into the 2014 crash of Malaysia Airlines Flight 17 over Ukraine appears likely to heighten the already frayed relations between the Netherlands and Russia. Analysts said that the recent controversies involving the two nations also likely sounded the death knell for a once-lucrative trading partnership.

The report from the Dutch Safety Board attributed the crash to aRussian-made Buk missile fired from eastern Ukraine. The report did not specifically assign blame for the warhead's launch, but the area in question was under the control of pro-Russian separatists.

MH17, which was en route from Amsterdam to Kuala Lumpur, crashed in July with 298 aboard, most of them Dutch citizens.

Most of the attention focused on Russia, which was widely thought to be supporting opposition forces in Ukraine's civil war, in the immediate aftermath. Russian authorities disputed those allegations and blamed Ukraine's military for the incident.

"A 9n314m warhead detonated outside the airplane to the left side of the cockpit," the Dutch Safety Board's Tjibbe Joustra said this week. "This fits the kind of warhead installed in the Buk surface-to-air missile system."

The MH17 crash and its aftermath was just the latest issue to complicate the ties between the Netherlands and Russia, who previously enjoyed an important trade relationship known colloquially as "tulips for oil."


The Netherlands trailed only Germany among Russian trading partners; Reuters reported that Russia sent $35 billion worth of exports — largely petrochemicals — to the Netherlands in 2013.

Russia's crackdown on gay rights in recent years, however, drew protests in the famously liberal Netherlands, while the Dutch and other European Union members invoked sanctions on Russia over its activities in Ukraine.

The global swoon in oil prices, meanwhile, wreaked havoc on Russia's economy, including its foreign trade.
"For a long time, the Netherlands hid behind Germany in trying to delay economic sanctions against Russia," Tony van der Togt of the Dutch think tank Clingendael Institute told The Moscow Times."But MH17 meant 'business as usual' was no longer possible."

Although the Netherlands to date has refrained from finger-pointing regarding MH17, officials called for greater cooperation from Russia regarding still-pending investigations in the wake of the Safety Board's report.

"What I would really like to do is to call on the Russian authorities to respect and also give full cooperation to this report and the continued investigation that the criminal prosecutors are doing,"said Dutch Prime Minister Mark Rutte.

Russia Deputy Foreign Minister Sergei Ryabkov, however, dismissed the report as an "obvious attempt to draw biased conclusions.