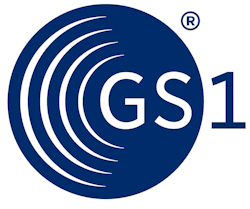 Global supply chain standards body GS1 has launched a new messaging standard for product verification and response. 
Although it was targeted to pharmaceutical companies and helps meet the requirements of the U.S. Drug Supply Chain Security Act (DSCSA) for salable returns of serialized prescription drugs, this standard may also be useful to companies shipping technological components or food. It is a generic lightweight framework that can be used to verify whether a product is suitable for forward distribution. 
DSCSA requires that wholesalers and distributors verify the unique identifier of returned products before they can be included in inventory for resale, starting Nov. 27, 2019. Manufacturers may receive these requests from wholesale distributors or dispensers, and are required to answer within 24 hours. 
"Workgroup members and industry stakeholders should be commended for coming together so quickly to develop and agree upon a standard that aids pharmaceutical, and potentially all industries, create a safer supply chain," said Siobhan O'Bara, senior vice president, Community Engagement, GS1 US, in a press release. "The new messaging standard is a significant advancement in driving visibility and helping trading partners authenticate unique product identifiers and data elements to assess product viability." 
The standard was developed and vetted by manufacturers, supply chain solutions provides, and distributors, in a project jointly organized by GSI and GS1 US.