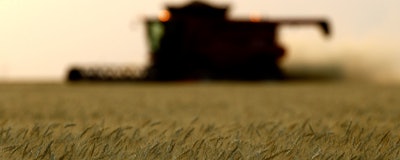 WASHINGTON (AP) — U.S. wholesale prices fell unexpectedly last month for the first time since February 2017, pulled down by falling prices for transportation and warehousing services. The drop suggests that inflationary pressures may be easing despite the strength of the U.S. economy.
The Labor Department said Wednesday that its producer price index — which measures inflation before it reaches consumers — fell 0.1 percent in August after being flat in July. Producer prices were up 2.8 percent from August 2017.
"Inflation pressures look modest for this late in an economic cycle," Chris Rupkey, chief financial economist at MUFG Union Bank, wrote in a research note. The American economy is enjoying the second-longest expansion on record, having emerged from the Great Recession in June 2009.
Wholesale prices for services slid 0.1 percent last month; prices of goods were flat. Over the past year, goods prices for producers have risen 3.9 percent.
Excluding volatile food and energy prices, so-called core wholesale inflation also slipped 0.1 percent from July but rose 2.3 percent from August 2017.
The Labor Department releases its August consumer price index Thursday. Economists expect a 2.8 percent uptick in consumer prices from August 2017.
The Federal Reserve, which wants to see annual inflation running at around 2 percent, has raised short-term interest rates twice this year and has signaled that it plans two more rate hikes this year.
____
This story has been corrected to show that core producer prices rose 2.3 percent last month from August 2017, not July 2017.