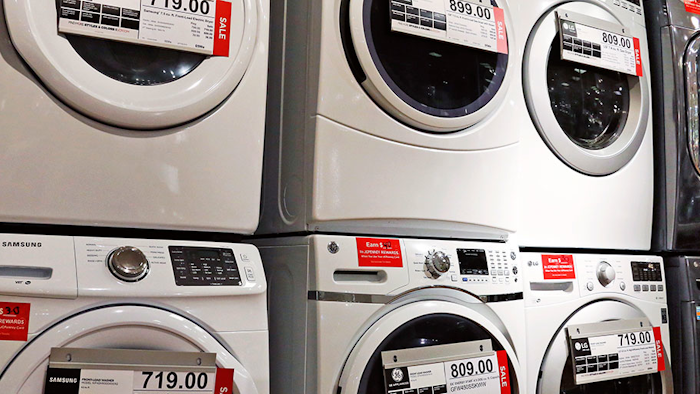 WASHINGTON (AP) — Greater demand for commercial aircraft helped U.S. businesses increase their orders for long-lasting manufactured goods in February, but a key category that tracks business investment plans slipped slightly.
The Commerce Department said Friday that orders for durable goods rose 1.7 percent in February and an upwardly revised 2.3 percent in January. Orders so far this year are running 1.6 percent higher than in the first two months of 2016.
The growth indicates that manufacturers are steadily recovering from a rough patch that began in 2015 when lower energy prices and slower economic growth worldwide cut into demand for U.S. factory goods. The Commerce Department report is among several indicators of the ongoing rebound.
Orders for commercial aircraft saw a 47.6 percent jump in February. Orders also rose for primary metals. But demand for motor vehicles slumped.
Orders in a category that reflects business investment plans — and excludes aircraft and military goods — fell 0.1 percent last month after a modest gain in January. But that category remains stronger this year than during the opening months of last year.
Other reports indicate that manufacturing is on an upswing.
The Federal Reserve has said that U.S. factory output improved for the sixth consecutive month in February, rising a seasonally adjusted 0.5 percent from January.
And separately, the Institute for Supply Management said that factory activity improved at the strongest pace in more than two years. Its manufacturing index reached 57.7 last month, the best reading since October 2014. Any reading above 50 signals growth.
Durable goods are items intended to last at least three years such as household appliances, computers and industrial machinery.