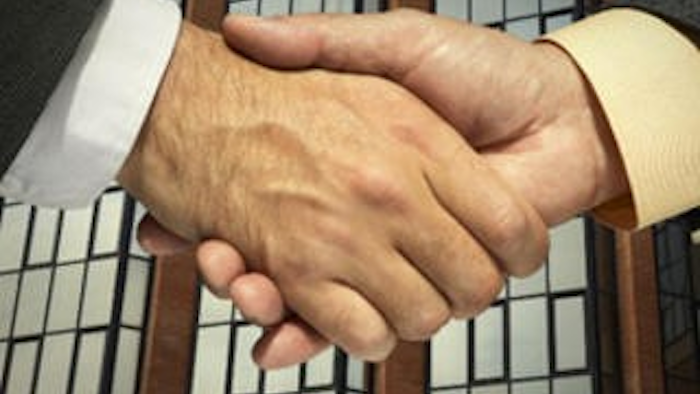 Mergers and acquisitions in the industrial manufacturing sector declined in the third quarter, according to the latest analysis from PwC US.
The company's Assembling Value report — which examines announced deals valued at more than $50 million — said that 55 large transactions were executed between July and September with a combined value of $20.9 billion.
Although it was the sixth consecutive quarter with more than 50 deals, both numbers were down compared to the second quarter's 66 deals worth $28.2 billion.
The latest quarter saw four deals worth more than $1 billion each — up from three in the previous quarter — but the combined value of those deals fell from $16 billion to $9.8 billion.
PwC analysts said that despite the declining numbers, manufacturers continued to assess their portfolios, add scale and exit non-core operations.
Read more: Manufacturers must maintain focus on core concepts despite rapid change.
"The continued interest in deal-making in the third quarter has been especially notable given weakening global manufacturing activity and increased uncertainty regarding the economic outlook," said Bobby Bono, PwC's U.S. industrial manufacturing leader.
Strategic investors — rather than financial buyers — accounted for about two-thirds of deals in the latest quarter, particularly by seeking acquisitions in the higher growth automotive, aerospace and electrical markets.
Strategic buyers also continued to streamline their operations. Divestitures accounted for 27 percent of transactions in the quarter.
"As we enter the final quarter of the year, we expect the level of deal activity to remain stable as mixed global economic results steer manufacturing executives toward further portfolio reshuffling," Bono said.
The report said that Asia and Oceania accounted for 62 percent of third quarter mergers, while the U.S. share of merger activity remained unusually low.
Analysts, however, said that U.S. activity could pick up as the strong dollar increases interest in outbound deals.