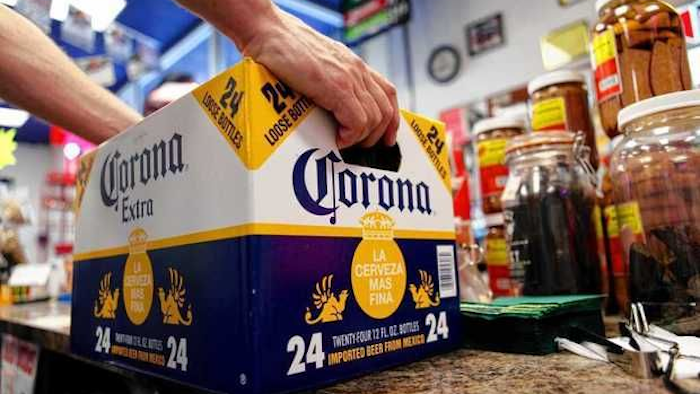 The U.S. distributor of Corona and other prominent Mexican beer brands is investing $2 billion in its brewery near the Texas border as a deadline looms for the company to produce all of its own beer.

Constellation Brands CEO Rob Sands disclosed the price tag for the expansion of the Nava brewery and glass bottle plant at an event in Mexico City earlier this week.

"Constellation Brands is proud to be in Mexico, and we are here to stay," Sands said in a statement. "Our commitment and investments in our Mexican beer portfolio have resulted in record-breaking growth and accelerating U.S. consumer demand that is far ahead of market trends."

Sales of Constellation's beer brands grew by 12 percent from May 2014 through the middle of last month -- well in excess of 0.4 percent growth industry-wide, according to The Wall Street Journal -- and those labels helped double company's value in recent years.

Sky-high U.S. demand, however, isn't the only reason Constellation is looking to expand in Mexico.

The company previously sold Corona in the U.S. through a joint venture with Grupo Modelo, but after a 2012 merger between Anheuser-Busch InBev NV and Grupo Modelo required those companies to drop assets to appease regulators, the formerly wine-focused Constellation took over the U.S. rights to Corona, Modelo Especial and Pacifico beer.

A subsequent agreement with the U.S. Justice Department required Constellation to produce 100 percent of the beer it sells by July 2016 -- AB InBev currently brews about half -- and the Nava expansion aims to double the brewery's output.

"There's nothing like it in the brewery world," Constellation beer operations chief Michael Othites told theJournal.