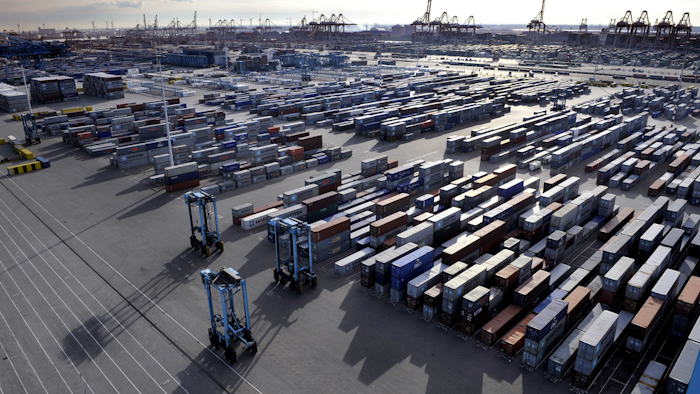 London — The economy across the 19-country eurozone appears to be gaining momentum as a closely-watched survey Tuesday found business activity hit a near four-year high in March.
In its monthly survey, financial information company Markit said its purchasing managers' index for the region rose to 54.1 points in March from 53.3 in February. That was higher than the 53.6 anticipated in the markets and puts the index at its highest level since May 2011.
With anything above 50 indicating expansion, Markit says the survey points to quarterly growth of 0.3 percent in the first three months of the year. Though that's unchanged from the fourth quarter rate and below comparable levels in the U.S., it provides further evidence that the eurozone recovery is gaining a firm footing.
Markit says the upturn was largely fueled by new orders, with manufacturers in particular getting a boost from the weaker euro, which makes exports more competitive in international markets.
It also said that the improvement was broad-based across sectors with Germany, the currency bloc's biggest economy, doing particularly well. France, though lagging Germany, is also seeing its best performance since 2011, according toMarkit.
Chris Williamson, Markit's chief economist, said the European Central Bank's recently launched monetary stimulus has started "at a time when the eurozone's economic upturn is already starting to gain traction."
Earlier this month, the ECB started its 1.1 trillion-euro ($1.2 trillion) bond-buying stimulus program which it hopes will shore up the eurozone economy by keeping a lid on borrowing rates and getting inflation back to its target of just below 2 percent. In the year to February, prices across the eurozone were down 0.3 percent.
Markit found some hope on that front, too, noting that downward pressure on prices eased during March as a result of higher wages and rising imports costs resulting from the euro's appreciation.
Though broadly optimistic, Markit did sound a note of caution over the outlook.
"Worries persist, however, in relation to Greece and Russia, which are a reminder that ongoing recovery is by no means assured," said Williamson.