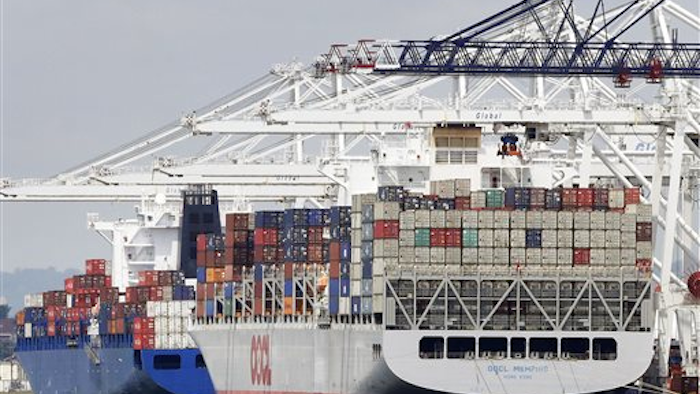 Washington, D.C. — The deficit in the broadest measure of U.S. trade increased in the January-March quarter to the highest level since the spring of 2012 as American exports declined.
The Commerce Department said Thursday that the deficit in the current account increased to $113.3 billion in the first quarter, up 9.9 percent from a fourth quarter deficit of $103.1 billion. It was the largest imbalance since a $118 billion deficit in the second quarter of 2012.
The current account tracks not only trade in goods and services but also investment flows. For the first quarter, the trade deficit increased as exports of goods fell to $382.7 billion from $409.1 billion.
Part of that decline reflected falling oil prices. But American exporters have also been hurt by a stronger dollar, which makes their products more expensive overseas.
The Federal Reserve took note of the weakness in exports in its policy statement Wednesday, saying it was one of the factors holding back the overall economy this year.
A bigger trade deficit subtracted nearly 2 percentage points from growth in the first quarter, sending the overall economy into reverse with the gross domestic product falling at an annual rate of 2 percent in the January-March period.
The economy is expected to rebound in the April-June quarter with many economists forecasting growth of around 2 percent. The expectation is that strong employment gains will bolster consumer spending and drive faster overall growth.