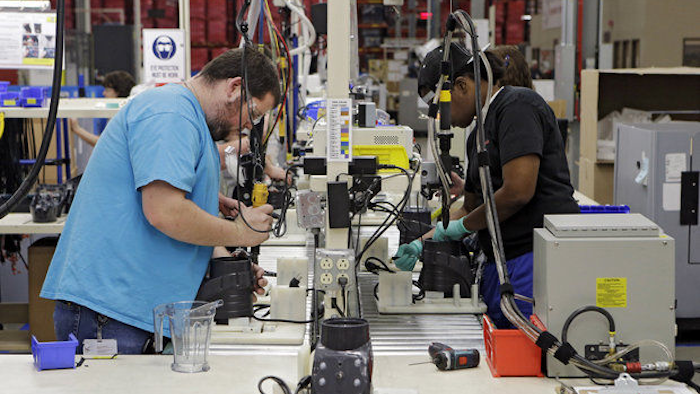 U.S. manufacturing jobs slightly declined in November according to the latest monthly estimates from the federal Labor Department.

The Bureau of Labor Statistics reported that manufacturing lost 1,000 jobs last month compared to October.

Although production of non-durable goods saw 5,000 additional jobs over that span, durable goods manufacturing declined by 6,000 positions. The motor vehicle and auto parts segment alone lost 3,400 jobs.

Manufacturing jobs remained relatively flat for the third consecutive month following more substantial declines in August.

Total non-farm employment increased by 211,000 last month, which kept the unemployment rate steady at 5 percent. Construction, professional and technical services and health care saw gains, while the mining and information segments reported the largest declines.

Deputy Labor Secretary Chris Lu characterized the overall numbers as promising on Bloomberg TV.

"Much of the growth is happening in middle wage jobs, which is an encouraging sign," Lu said.

Alliance for American Manufacturing President Scott Paul, however, suggested that manufacturing is "at or near a state of recession."

"While much of the service sector is growing albeit with low wages, our goods-producing economy is struggling under the yoke of global weakness and China's massive industrial overcapacity," Paul said.

Sluggish overseas economies helped make U.S. goods more expensive in foreign markets, which reduced export numbers and increased the nation's trade deficit. High inventory levels also plagued the industrial sector in recent months.

Paul added that a likely interest rate increase by the Federal Reserve later this month could effectively "hold back manufacturing growth."