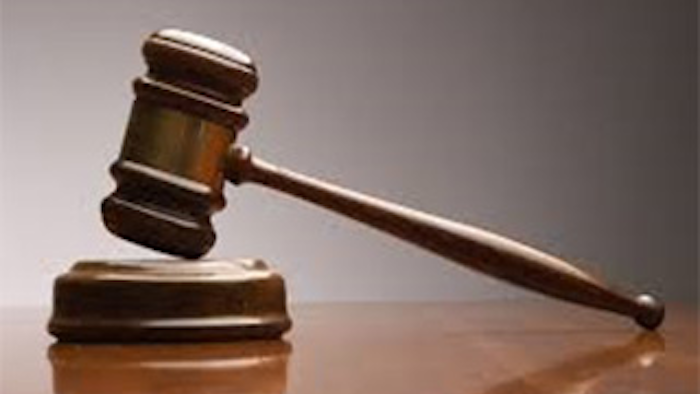 SIOUX FALLS, S.D. (AP) — Thirty-five foreign investors who sunk a collective $18.5 million into a failed South Dakota beef processing plant sued the state on Wednesday, alleging that officials misrepresented that the project was financially sound.
The investors' lawsuit claims that Northern Beef Packers in Aberdeen did not have adequate financing to generate revenue or support additional financing and was already plagued by years of delays. It seeks to recover the $18.5 million invested into the plant.
"The project did not have any favorable or competitive position and did not have sufficient capital to commence operations and generate revenue," the lawsuit said.
Sioux Falls attorney Steven Sandven filed the suit in Hughes County circuit court against the state's economic development arm and SD Investment Fund LLC 6, the fund created for the investment. Also named are SDRC Inc., the private company that helped solicit foreign investors and its director Joop Bollen.
Bollen declined to speak to The Associated Press on Wednesday.
Tony Venhuizen, spokesman for Gov. Dennis Daugaard, said the state had not yet been served with the lawsuit but does not comment on pending litigation.
The failed Northern Beef Packers plant had homegrown roots. In 2006, Aberdeen livestock businessman Dennis Hellwig became its largest investor in response to a state initiative that hoped to get ranchers premium prices by allowing consumers to track animals from birth to slaughter.
But when local financing tightened up, the plant opted to look for investors through the federal EB-5 immigration program, which exchanges green cards for investments. Hellwig was bought out, and Northern Beef became 41 percent owned by businessman Oshik Song and dozens of Korean investors.
The new owners recruited another round of 70 EB-5 investors from China, but this investment fund provided loan money instead of equity shares in the company.
The plant opened on a limited basis in 2012 but struggled to ramp up production and had to lay off its employees. Northern Beef had $138.8 million in liabilities and just $79.3 million in assets when it filed for Chapter 11 bankruptcy protection.
Wednesday's filing is similar to an October 2011 federal lawsuit filed by four Chinese investors who said the offering memo provided by SDRC was incomplete, inaccurate and failed to disclose risks and financing difficulties. That suit was dismissed in March 2012.
The new lawsuit representing 35 of the 70 Chinese investors claims that because the representations to potential investors were materially false, each was unlawfully solicited to invest $530,000.
The suit attached the confidential offering sent to investors. It said the plant would be locally owned and led by a board comprised of recognized beef industry experts and that the abundance of cattle within a 150-mile radius of Aberdeen along with corn production outpacing usage would assure competitive production cost.
It also stated that the new round of financing would be mainly used to complete project construction and other operating expenses.