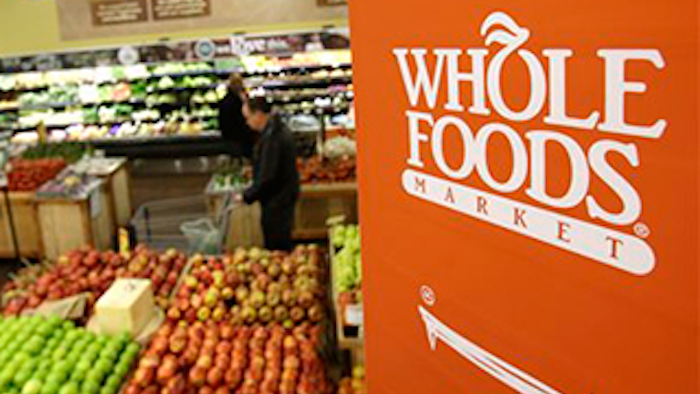 NEW YORK (AP) — Whole Foods cut its sales forecast for the year after its quarterly profit and sales fell short of expectations amid intensifying competition.
The company said sales in existing stores edged up 1.3 percent for the three-month period ending July 5. That's down from the 3.9 percent increase in the year-ago period. And in the current quarter so far, the company said sales were up just 0.6 percent.
For the full fiscal year, Whole Foods now expects sales at established locations to rise in the low single digits, down from the previous forecast of growth in the low- to mid-single digits.
Whole Foods Market Inc., based in Austin, Texas, is trying to find new ways to drive up sales as organicfoods become more widely available. At the same time, it's also trying to appeal to a broader audience by shaking its "Whole Paycheck" image and offering more affordable prices.
"In this rapidly changing marketplace, we believe we are taking the necessary steps to positions ourselves for the longer term," co-CEO Walter Robb said in a statement.
In May, the company said it would open a new chain of smaller stores with lower prices starting next year. To emphasize the affordability, the chain will be named after the company's 365 house brands.
For the third quarter ended July 5, the company earned $154 million, or 43 cents per share. Analysts expected 45 cents per share, according to Zacks Investment Research.
Total revenue was $3.63 billion, also short of the $3.7 billion analysts expected.
Shares of Whole Foods dropped 10 percent to $36.90 in after-hours trading.