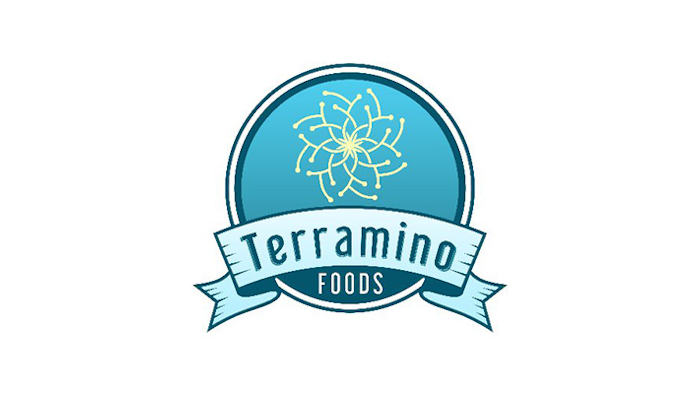 SAN FRANCISCO, July 24, 2018 (PRNewswire) — Tuesday, food startup Terramino Foods announced a $4.25 million seed funding round co-led by True Ventures and Collaborative Fund. The company will use the new funds to expand its team and continue to develop sustainable protein products, which provide an alternative to meat and seafood.
Global meat consumption is rapidly increasing, taking a large toll on the environment due to inefficiencies in resources and energy used. Instead, Terramino Foods uses sustainably grown fungi as a source of protein that provides the taste, texture, and nutrition of seafood and meat. Terramino products are produced using a method that is significantly more energy and resource efficient than that of conventional meat.  
Co-Founders Kimberlie Le and Joshua Nixon developed Terramino's prototype at the Alternative Meat Lab at UC Berkeley's Sutardja Center for Entrepreneurship and Technology. Terramino's first product is a sustainable and delicious salmon burger that not only looks, smells and tastes like salmon, but also has omega-3 fatty acids and is high in digestible protein, unlike many plant-based meats. Their product line will be all-natural, non-GMO and completely animal free. "Our fungi naturally grow in a fibrous texture that feels like meat when you chew it," said Nixon, the company's CTO.
Recently, Le and Nixon were part of Indie Bio, the world's leading biotech accelerator that helps scientists become entrepreneurs. There, they received initial funding and product development support. "We plan to expand into multiple seafood and meat products using our flexible and efficient protein platform," said Le, who will be leading the company as CEO.
"We are proud to support Kim and Josh on their mission to bring great-tasting, healthy and sustainable, new foods to customers," said Adam D'Augelli, partner at True Ventures. "The team's differentiated technology and scientific approach have enabled them to create products that are both delicious and in line with the tastes and textures the consumer expects."
"Terramino has identified a protein platform that has massive potential because of its unique texture and ability to substitute for many different animal proteins," said Lauren Loktev, partner at Collaborative Fund. "As avid investors in meat alternatives, we were blown away by the taste and texture of Terramino's salmon burgers and we're excited to support Kim and Josh as they build a world class team to create a new category in food."
About Terramino Foods

At Terramino Foods, we believe in a food system that nourishes people and the planet. Our hunger for change led us to the delicious discovery of protein from fungi that can be transformed into products that have the same taste, texture, and nutrition of animal-based meats. Our products are tasty, protein-rich alternatives to meat and seafood – and a small bite of the change we envision. For more on Terramino, visit: www.terramino.com.