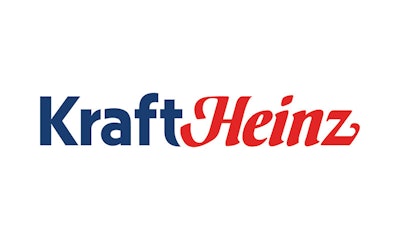 PITTSBURGH (AP) — Kraft Heinz said Wednesday that its third-quarter profit rose 12 percent as the food maker's costs fell.
But Kraft Heinz said sales slipped in the United States, the company's biggest market, making it the latest packaged food company to have a hard time boosting sales as more people avoid processed foods.
"There's no question that the retail environment, particularly in the United States, will remain both dynamic and challenging," said Kraft Heinz CEO Bernardo Hees.
The maker of Oscar Mayer hot dogs, Heinz ketchup and Velveeta cheese said sales in the U.S. slipped 0.4 percent. Meanwhile, sales rose 1.6 percent in Canada, 7.3 percent in Europe and 1.6 percent in other parts of the world.
Overall, the Pittsburgh-based company reported net income of $944 million, or 77 cents per share, in the three months ending Sept. 30. Adjusted earnings came to 83 cents per share, matching what Wall Street analysts expected, according to Zacks Investment Research.
In the same period a year ago, it reported net income of $842 million, or 69 cents per share.
Revenue rose less than 1 percent to $6.31 billion, coming in below the $6.32 billion that analysts expected.
Shares of Kraft Heinz Co., which are down 11 percent this year, were down 1.4 percent in after-hours trading Wednesday.