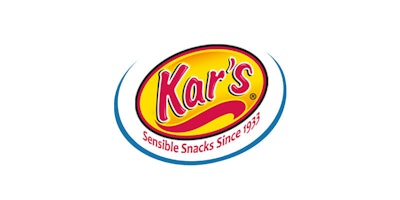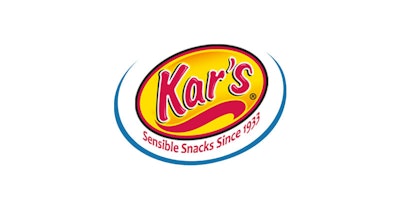 NEW YORK and MADISON HEIGHTS, Mich., April 5, 2017 (PRNewswire) — Palladium Equity Partners, LLC (along with its affiliates, "Palladium"), a private investment firm with approximately $2.0 billion in assets under management, today announced that one of its affiliated private equity funds has made a significant investment in partnership with the owner of Kar Nut Products Company ("Kar's"), a well-known manufacturer of branded trail mix, marketed under the nationally-recognized Kar's and Second Nature brands. Terms were not disclosed.
Founded in 1933, and led by President Nick Nicolay, Kar's offers a broad portfolio of products in a range of formats, including a portfolio of traditional value-oriented trail mixes and nuts sold under the Kar's brand, as well as premium, all-natural products for health-conscious consumers, sold under the Second Nature brand. The company has built national distribution through a blue chip customer base including grocery chains, club stores and distributors.
Palladium will seek to partner with the Kar's management team with the goal of further expanding the company's market reach through a range of opportunities, including geographic and channel expansion, new product innovation, and potential acquisitions in the snack food category.
Palladium's current and past investments in the food industry include Sahale Snacks, a manufacturer and marketer of premium, branded nut and fruit snacks; Wise Foods, a manufacturer and marketer of salty snacks; Del Real Foods, a Hispanic refrigerated foods company; Teasdale Foods, a producer of bean and hominy products; Castro Cheese, a manufacturer and distributor of premium, authentic Hispanic cheeses and other dairy products; and Taco Bueno Restaurants, a Tex-Mex restaurant chain.
Yue Bonnet, a Principal of Palladium, said, "We believe that Kar's has established itself as the U.S. trail mix market leader, having grown two well-known brands that offer a range of value-based and premium products to meet the demands of consumers for convenient and nutritious foods. We are pleased to partner with Nick and the Kar's leadership team with the goal of supporting the company's continued strong growth in the healthy snack category."
Nick Nicolay, President of Kar's, said, "The markets served by our company are complex and continue to evolve. Kar's believes passionately that this partnership will better position the organization to drive innovation, meet customer needs and most of all guarantee that our consumers will be able to find their favorite Kar's Nuts and Second Nature trail mix snacks wherever and whenever they want them. Our partnership with Palladium, with their deep experience in partnering with founder and family owned companies at important inflection points in their growth, will allow us to continue fulfilling this mission and maintain our core values as we accelerate our efforts to reach more consumers."
Deloitte Corporate Finance served as financial advisor to Kar's on the transaction. Dawda Mann served as the company's legal advisor. Kirkland & Ellis served as the legal advisor for Palladium.
About Kar's Nuts
Kar's Nuts has provided sensible snacks since 1933, when it was founded in the tiny kitchen of a home across the street from Tiger Stadium in Detroit. There, Sue Kar roasted and sold peanuts to Detroit Tiger fans. Today Kar's Nuts is manufacturer of the best selling branded trail mix in the United States, Sweet 'N Salty Mix® and Second Nature brand products along with dozens of additional nut and trail mix snacks. Additional information available at www.karsnuts.com.
About Palladium Equity Partners, LLC
Palladium is a middle market private equity firm with approximately $2.0 billion in assets under management. The firm seeks to acquire and grow companies in partnership with founders and experienced management teams by providing capital, strategic guidance and operational oversight. Since its founding in 1997, Palladium has invested over $1.8 billion of capital in 32 platform investments and more than 100 add-on acquisitions. The principals of the firm have significant experience in food, consumer, financial services, business services, healthcare, industrial and media businesses, with a special focus on companies they believe will benefit from the growth in the U.S. Hispanic population. Palladium is based in New York City. For more information, visit www.palladiumequity.com.