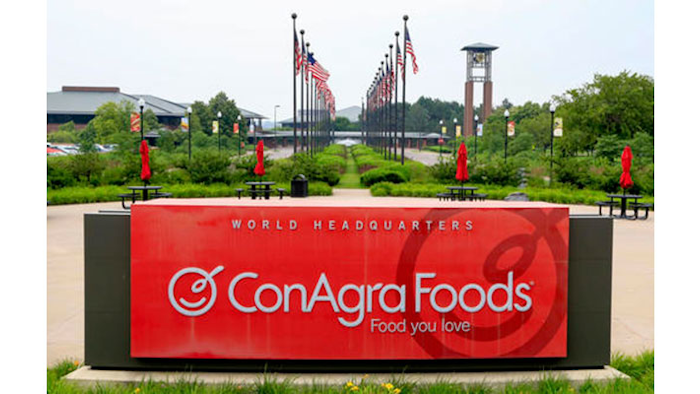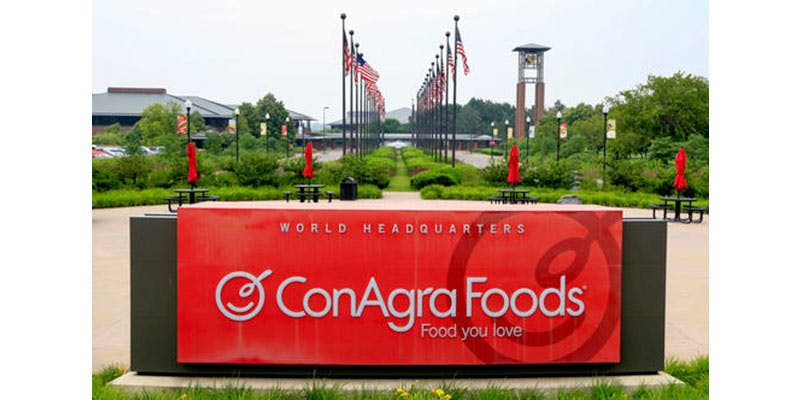 NEW YORK (AP) — ConAgra's first-quarter profit easily beat Wall Street expectations as lower costs offset a decline in sales.
The company registered a hefty charge a year ago as it cut jobs and divested some businesses. It sold off most of its private-label operations over the last year to focus on key brands like Chef Boyardee, Hebrew National hot dogs and other top-selling packaged foods. The company also moved its headquarters to Chicago from Omaha, Nebraska.
ConAgra Foods Inc. is working through a split into two independent companies called ConAgra Brands and Lamb Weston.
The company earned $186.2 million, or 42 cents per share, during the quarter. Earnings, adjusted for one-time gains and costs, came to 61 cents per share. The average estimate of analysts surveyed by Zacks Investment Research was for earnings of 48 cents per share.
Revenue fell 4.6 percent to $2.67 billion, which fell short of the $2.74 billion Wall Street was looking for.
Sales in the grocery and snacks segment fell 5 percent while sales in the refrigerated and frozen segment fell 8 percent. International segment sales fell 6 percent while foodservice unit sales fell 1 percent. The commercial segment saw sales fall 2 percent.
ConAgra shares have increased slightly more than 2 percent since the beginning of the year, while the Standard & Poor's 500 index has risen 6 percent. The stock has risen almost 7 percent in the last 12 months.