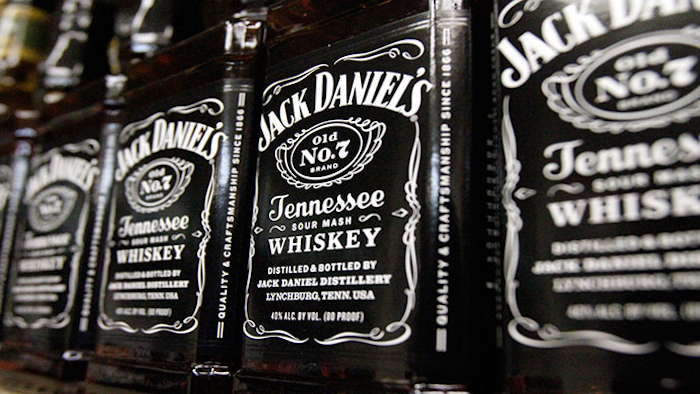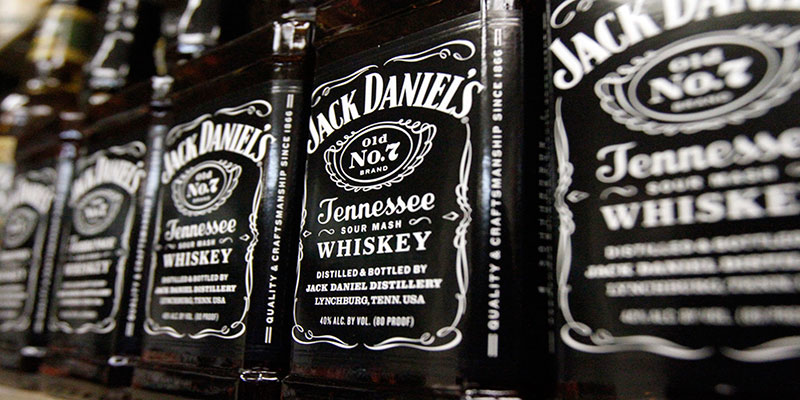 LOUISVILLE, Ky. (AP) — Spirits maker Brown-Forman Corp. on Wednesday reported a slight gain in third-quarter earnings covering the crucial holiday period, as its flagship Jack Daniel's Tennessee Whiskey brand served up another strong performance to offset challenges in some overseas markets.
The company reported solid underlying net sales growth in the U.S. and in mature overseas markets, including the United Kingdom, Australia, France, Canada and Spain. But net sales growth slowed considerably in emerging markets during the quarter, it said.
Foreign markets account for about 60 percent of overall revenues for the Louisville, Kentucky-based company.
It adjusted its full-year earnings projection to a range of $3.32 to $3.42 per share. Its prior expectation had been $3.40 to $3.60 per share. The new projection includes a 6-cent-per-share impact from foreign exchange and 4-cents-per-share from the sale of its Southern Comfort and Tuaca brands.
Another round of solid growth for its Jack Daniel's and el Jimador and Herradura tequila brands helped paced Brown-Forman's brand lineup. Its Woodford Reserve bourbon brand also posted strong growth, it said.
Brown-Forman CEO Paul Varga pointed to a strong dollar as one of the company's challenges. A strong dollar makes U.S. goods less competitive.
"Against a backdrop of deteriorating economic conditions in emerging markets, weakness in the global travel retail channel and headwinds from a strengthening dollar, we had another solid quarter of underlying growth, led by the Jack Daniel's family and our American whiskey brands," he said.
For the three-month period ending Jan. 31, the company reported net income of $190 million, or 94 cents per share. That's up 2 percent from a year ago, when net income was $186 million, or 87 cents per share.
Quarterly net sales were $1.08 billion, down 1 percent from $1.09 billion a year ago.
For the first nine months of its fiscal year, net sales growth was adversely impacted by 8 percentage points due to foreign exchange, it said.
Underlying net sales grew by 7 percent in the U.S. in the nine months, Brown-Forman said. Those net sales increased by 5 percent in developed overseas markets during that time. In emerging markets, underlying net sales grew 1 percent in the third quarter but by 5 percent for the nine months.
Brown-Forman reported continued solid performance for its flagship brand. Underlying net sales for the entire Jack Daniel's lineup grew by 7 percent during that nine-month period, the company said. Jack Daniel's Tennessee Honey had 11 percent growth, part of the brand's flavored line extensions.
Among other leading brands, underlying net sales for Finlandia vodka products fell by 5 percent in the nine months, while Canadian Mist had a 10 percent decline. Net sales for the struggling Southern Comfort brand dropped by 6 percent. On Tuesday, Brown-Forman said it completed its sale of the Southern Comfort and Tuaca brands to Sazerac in a $542.4 million deal.
Brown-Forman said its el Jimador brand had underlying net sales growth of 4 percent in the nine months, while Herradura had 12 percent growth. Net sales grew by 29 percent for Woodford Reserve bourbon, it said.
Brown-Forman shares have decreased roughly 4 percent since the beginning of the year. The stock has increased 15 percent in the last 12 months.