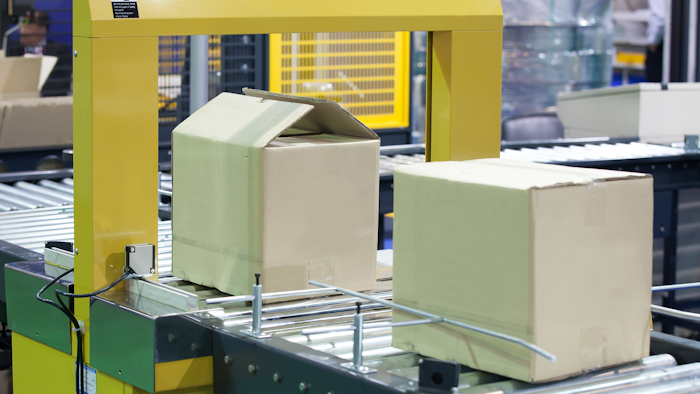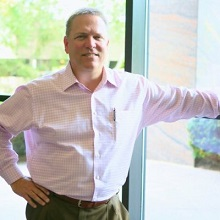 Companies often flaunt new technological tools as reducing mistakes and increasing productivity beyond established expectations. This is particularly true when it comes to the shipping and logistics business.
These tools might seem earth-shattering, but some reports indicate that nearly 40 percent of transportation management system implementations don't succeed. Whether it's mismatched expectations, missed deadlines, or a failure to meet desired objectives, these cutting-edge systems fail for a variety of reasons.
As a member of the logistics world, that failure rate is depressing. We've seen logistics technology revolutionize business for our clients, enjoying double-digit reductions in freight costs thanks to TMS technology. Despite this potential, countless shippers fail to achieve this level of success — or they never reach the implementation phase.
According to a recent survey by Logistics Management, the overall adoption rate of TMSs among shippers is a modest 35 percent. That adoption rate is closer to 10 percent among smaller firms, though about 50 percent of larger companies are using TMS solutions.
For smaller shippers, it can be a major challenge to juggle the complexities of integrating existing technology with a TMS. Larger companies might have more budget available to cover unexpected hiccups, but they're not immune to TMS implementation failure. To reduce failure rates across the board, it's critical to understand what's causing these widespread issues.
Problems Big and Small
Numerous factors contribute to implementation failure, with different-sized organizations facing unique challenges.
For small and midsize companies, the expertise necessary to properly design efficient integrations might not exist. Teams end up using workarounds to transfer data into the TMS, but these manual efforts are impractical and take more energy than old processes. This can fuel discouragement, a lack of cooperation, and a lack of commitment to make the TMS work.
With large organizations, the initial implementation budget can dry up before the system is up and running. Workflows for shipping orders have complexities and exceptions that can be difficult to identify during the initial design stages. When system construction transitions to testing, a significant number of shipment types might not process correctly. If the effort necessary to correct the workflow is significant, the company could opt to cut its losses.
Interestingly, a study by Oracle revealed that 45 percent of shippers feel electronic communications between carriers and customers could use improvement. Considering the technology available today, electronic communication shouldn't be an issue.
While the rest of the world has moved on to quicker, more efficient integrations with application program interfaces, transportation has lagged behind with electronic data interchange. EDI was created in the 1940s, was refined in the 1970s, and has remained relatively unchanged in the decades since. While numerous logistics firms still use EDI, the technology hasn't been modernized to match today's world.
To put it simply, API is akin to real-time EDI — think of it as EDI on a caffeine high. API uses automation to save companies an immense amount of time (and money), eliminating missed connections, reducing IT needs, and generating big data that companies can use to gather insights and make informed decisions. API technology has opened the door to new opportunities for integrating with an enterprise's software systems. Shippers simply need to embrace the technology to reap the benefits.
3 Keys to an Ideal Logistics Partner
In an industry where 72 percent of supply chain professionals still use Excel spreadsheets to manage projects, it's important to learn to walk before you can run.
For companies that aren't ready to go it alone, a third-party logistics partner can help you understand how data from multiple technologies can be integrated into one holistic management system to overcome many of the problems that sidetrack TMS implementation. To find an ideal logistics partner, adhere to three vital steps:
1. Define your goals.
You can't find a solution to a problem you can't explain. Nail down the key functions your organization needs from a TMS. Do you want more visibility into tracking shipments? Dynamic reporting capabilities? Is lowering transportation costs a priority? Some shippers simply need a software solution, and others need a combination of software and access to value-added services from a 3PL.

Before you talk with any 3PL firms, develop an understanding of the existing tools your new system will integrate with. Be prepared to discuss factors in your supply chain such as current volume, delivery locations, and transit times. The more data you can share, the more accurate a solution a third party can propose.
2. Determine your most critical factors.
Don't make a decision based solely on a price tag. Your money will be wasted if you don't invest it in a system that suits your shipping needs.

Consider factors like user experience and integration capabilities, which affect how easily your staff transitions to the new system and how well the system will support growth. These all influence the user experience and shape your reputation.
3. Don't skimp on research.
This is a big decision. Don't rush in or take any chances. Narrow down a list of TMS and 3PL providers that are equipped to meet your most critical needs. Explore their websites, demo their software, talk with their current customers, and read plenty of reviews.

Once you have proposals, review them carefully to ensure they're financially secure enough to support your business. Meet with vendors' solutions and implementations teams — particularly the individuals with whom you'll have frequent contact. Get a feel for their company culture, and look for signs of integrity, accountability, and passion.
By understanding different management system options on the market and finding a partner who best fits their needs, companies can make the most of the TMS technology available without falling prey to common shortcomings. While 40 percent of TMS implementations go awry, a little research and the right logistics partner can ensure your company doesn't become another statistic.
Joe Egertson is the CEO of Sheer Logistics.