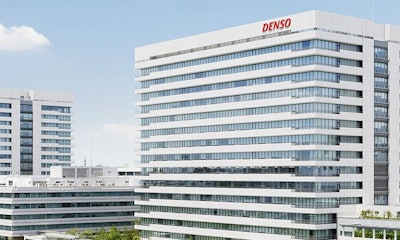 Auto supplier DENSO is expanding a regional headquarters in Michigan and a satellite office in Ohio.
The Japan-based company announced Monday that $75 million will be used to renovate research and development facilities in Southfield, north of Detroit, to focus on automotive safety, cybersecurity and autonomous vehicles.
DENSO says it also will create 120 new jobs in Southfield.
A $500,000 investment will renovate and expand a satellite office southwest of Cleveland in Dublin, Ohio.
DENSO's North America board Chair Kenichiro Ito says expanding its workforce and resources will help the company "make a future of autonomous cars and advanced electric vehicles possible."
DENSO operates 28 manufacturing facilities across the United States, Canada and Mexico. It makes advanced technology, systems and components in thermal, powertrain control, electronics and information and safety.