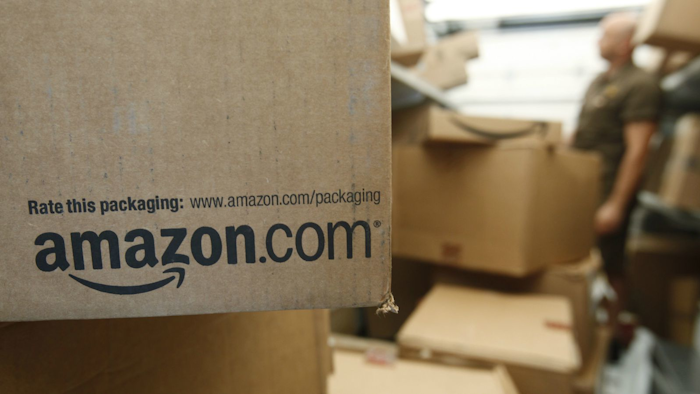 Amazon.com took a series of steps to build up its logistical infrastructure in recent years — a response to rising delivery costs as well as delays among its traditional parcel carriers during busy shipping times.

The e-retailer leased cargo jets, bought truck-trailers and launched an ocean freight operation, as well as acquired a French parcel carrier outright.
Although the company said that those internal operations would complement its traditional parcel partners, analysts long suspected that Amazon could eventually offer its services to third parties — and compete directly with FedEx and UPS.

A report this week in The Wall Street Journal, which cited newly two dozen current or former Amazon officials and business partners, indicated that Amazon aspires to take on those parcel giants.

The paper's sources referred to Amazon's initiative to transport and deliver both internal and third-party cargo as "Consume the City." 
Parcel carriers and industry observers remained skeptical due to the difficulty and expense needed to collect that level of warehouses, shipping hubs, vehicles and planes.

Amazon, however, appears to be making its ambitions clear.

Seventy Amazon facilities in the U.S. already ship the company's own packages, and it is conducting delivery trials in select metro areas — those with a sufficient volume of Prime delivery service members — in hopes of reducing its "last-mile" delivery expenses.
In addition, the Journal reported that Amazon lured away UPS and FedEx executives and workers in recent years, and slashed or eliminated partnerships with local or regional carriers.
Reports earlier this year, meanwhile, showed that Amazon began discussions with tech companies about software to support its logistics operations and soon hoped to launch a global supply chain network to link suppliers in Asia to its U.S. distribution network.

The report, however, also warned that Amazon's efforts could upset the parcel carriers that fueled its rise as the world's largest e-retailer. FedEx and UPS, for example, could eliminate their discounts on large volumes of Amazon cargo if the company siphons off too many packages to its own delivery system.