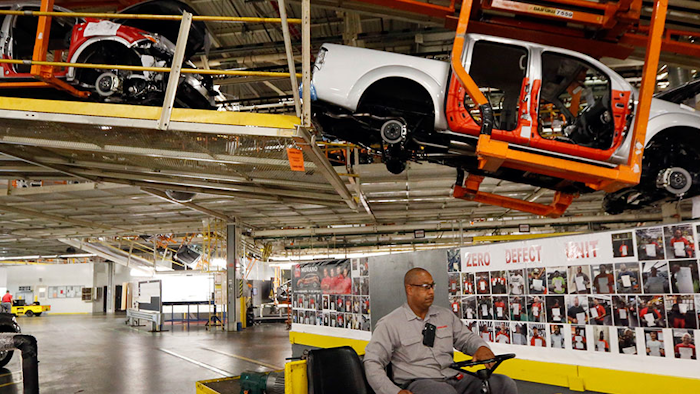 WASHINGTON (AP) — American manufacturing expanded for the fourth straight month in June, hitting the strongest reading since February 2015 as the outlook for new orders and production improved.
The Institute for Supply Management said Friday its manufacturing index rose to 53.2 last month from 51.3 in May. Anything above 50 signals growth.
The report suggests U.S. factories are showing some signs of stability after being pummeled at the beginning of last year by a rising dollar, shuttered oil production and weak global economic growth.
The ISM index stayed below 50 from October through February, before shaking off these setbacks beginning in March. Orders began to rebound as factories adapted to the financial headwinds and as the dollar's appreciation became tempered and oil prices stopped plunging.
New orders and production both accelerated, while a measure of employment turned positive after signaling contraction in prior months. Thirteen of 18 manufacturing industries reported growth last month, including primary metals and textiles.
The ISM, a trade group of purchasing managers, surveys about 200 U.S. companies each month.
But other indicators show that U.S. manufacturing continues to struggle, limiting the ability of the U.S. economy to expand faster. Until last month, the employment component of the ISM's index had indicated that factories were shedding workers. Since January, manufacturers have let go of 53,000, according to the Labor Department.
Similarly, the Federal Reserve's measure of manufacturing output slipped 0.4 percent in May, as auto plants' production fell.
Orders to U.S. factories for long-lasting manufactured goods also dropped in May. The Commerce Department said last week that demand for durable goods slid 2.2 percent last month after rising 3.3 percent in April and 2 percent in March.