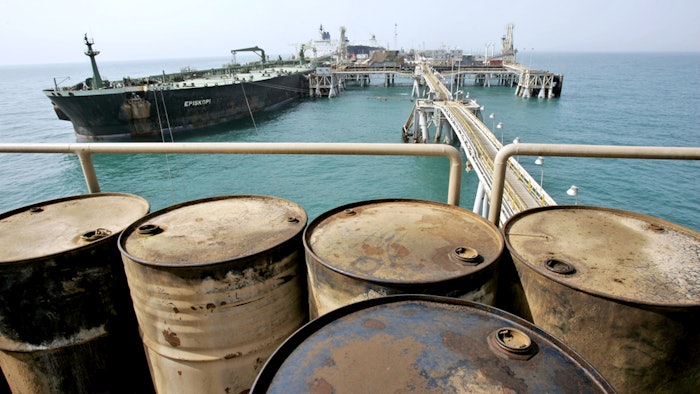 Although several factors led to oil prices crashing to their lowest levels in more than a decade early this year, the months-long pattern of sliding prices was broadly attributed to a global oversupply of oil.

This week, The Wall Street Journal reported that the glut could, in fact, be much smaller than previously projected — and that prices could rebound rapidly as a result.

The Journal noted that the International Energy Agency tabbed the global oversupply of oil at about 1.9 million barrels per day.

Of that oil, however, just more than 1 million barrels per day was either in storage or in transit — which left 800,000 barrels per day unaccounted for.

Those discrepancies aren't uncommon in IEA's numbers, and the agency said that they can reflect overstated supply, understated demand or stockpile changes in nations outside the Organization for Economic Co-operation and Development.
But the 2015 level of "missing oil" was the highest in 17 years and, at its height, accounted for more than 40 percent of the perceived oversupply.

Some observers believe that oil stockpiles could be growing in non-OECD nations such as China, where statistics aren't as reliable as the numbers from OECD members.
Others, meanwhile, say that amount of growth is unlikely. Paul Horsnell of Standard Chartered told the Journal that the most likely scenario "is simply that they do not exist."

The IEA suggested last week that oil prices could be on the rise after hitting rock bottom earlier this year, and said in February that production cutbacks could leave markets vulnerable to a price spike.

That scenario could be much more likely if the global oversupply is just more than half of what investors previously believed.

"It is easy for consumers to be lulled into complacency by ample stocks and low prices today, but they should heed the writing on the wall," IEA Executive Director Fatih Birol warned last month. "The historic investment cuts we are seeing raise the odds of unpleasant oil security surprises in the not-too-distant future."